» Online Users: 373
23 members and 350 guests
audiophool, BustedKnuckles

, CleanIsFast

, estorilx53, Helmuth, jmr3, jsoto, mderienzo, noremy, NY-4.8IS, Omerta, Pierce330, powers1, Pre-H20, ptl_10, ranchdawg, Ricky Bobby, Rowlie, semcoinc, splazoid, Syl3ntforce, thrillcat, ZAX5
Most users ever online was 3,996, 02-07-2016 at 06:18 PM.

~ Xoutpost.com ~
Where you come for the information
but stay for the friendships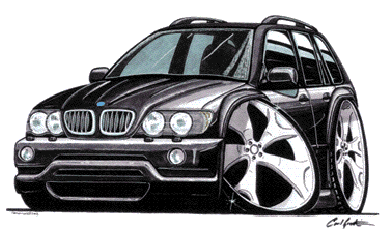 is a general reference and Frequently Asked Question (FAQ) guide to some of the more common things that current and potential BMW X3, X5 and X6 owners want to know about the Ultimate Sports Activity Vehicle. This site also serves as an information warehouse for modifications that BMW SAV enthusiasts have made to their particular vehicles.
ENJOY!
Copyright notice:

Xoutpost is Copyright © 2003-2010 and is made available as a complimentary service to the Internet at large. It may not be sold on disk, tape, CD-ROM, packaged or incorporated with any commercial product, or published in print, without the explicit, written permission of the copyright holder(s). This material may not be mirrored on any World Wide Web, gopher or ftp site without explicit prior authorization.

Disclaimer: This information is presented with no warranties or guarantees of ANY KIND including correctness or fitness for any particular purpose. The author(s) of this material have attempted to verify correctness of the data contained herein; however, slip-ups can and do happen.

This information is to be used at your own risk, and should only serve as a procedural reference.


» Latest Forum Topics
E53 Rear Camera Shortcut...

Last post by
jsoto
3 Replies, 107 Views

Replacing Rear lower control...

Last post by
Pre-H20
14 Replies, 199 Views

What did you do to / for your...

Last post by
dannyzabolotny
8,012 Replies, 836,854 Views
Where are you guys getting...

Last post by
jsoto
4 Replies, 103 Views
My 4.6is project!!

Last post by
dannyzabolotny
11 Replies, 339 Views
Anyone need a 4.8is?

Last post by
tmv
8 Replies, 196 Views
Random Low Beam Xenon...

Last post by
Ricky Bobby
30 Replies, 900 Views
My 06 E53 3.0I

Last post by
StephenVA
1 Replies, 79 Views

BMW original Dedicated Winter...

Last post by
Proflyer
3 Replies, 388 Views

You people suck. 12 years...

Last post by
Ricky Bobby
142 Replies, 4,460 Views