This one is going to be in depth. So sit back and take it all in, lots of information on this one.
I've been an Adam's Polish user for quite sometime now, years in fact. It goes as far back as 2004, when I first saw a detailer from Hawaii use Adam's Polishes on his Vette, this is before I started Detailer's Domain. I was extremely excited about the results from this detailer, so much so I emailed and spoke to him over the phone about Adam's. When I spoke to this detailer, Dave he spoke highly of the Adam's Polishes, so much so I decided to call Adam Pitale myself, got the products to use and next thing you know I was an Adam's Polishes reseller.
Adam's products were great for my vehicles that were in relatively good shape not needing more than Adam's Swirl and Haze and Revive Polish. When I moved on to customers' cars I found that Adam's was no longer effective on the cars I worked on, hence I was always in search for better compounds and polishes to use. As you all know I use a lot of Adam's products, Car Wash, All Purpose Cleaner, Undercarriage Spray, Super VRT and the list goes on. However the few products in the line I felt lacking for me a pro user was the compounds and polishes (Adam's Severe Swirl Remover, Adam's Swirl and Haze, Adam's Revive Polish, Adam's Fine Machine Polish). All those but Revive Polish have been discontinued. (more info on that in the videos) It's no secret I love Menzerna, Sonax, and the compounds from Meg's.
I've been extremely critical on the Adam's team about their compounds and polishes as I've been asked by all of them over the last 9 years why I don't use them. I've told them many times it's going to be hard to beat Menzerna as well as Meg's and now Sonax. Times have changed I'm going to have to give it up to Adam and his team because they have something great on their hands and will be able to compete with some of the majors. Below you will find product description, videos, pricing info, as well as photos and review on
Adam's Paint Correcting Polish
.
Product Description:
Adam's Paint Correcting Polish
- Incredible Correcting Polish Thats Easy To Use
- Works With Any Machine Polisher for Amazing Results
- Compatible with Foam and Microfiber Cutting Pads
- Step 1 Of Our 2 Step Paint Correction Process
The main event in detailing is and always has been achieving that perfect, swirl free, paint finish. So when the team at Adam's went to work on a new paint correction and polishing system we knew we had to do something truly special. Tested and developed to work with both foam and microfiber polishing pads on all types of machines
Adam's Paint Correcting Polis
h is our most powerful swirl removal compound to yet, but still finishes cleanly and is extremely easy to use.
Adam's Paint Correcting Polish
starts on the microscopic level, utilizing newly developed, high tech micro abrasives that provide powerful swirl removing action on even the most stubborn of paint finishes. The polish cuts better and finishes cleaner than any product we've offered before, giving you better results in less time.
Excellent working time that produces results quickly makes
Adam's Paint Correcting Polish
the ideal solution for anyone looking to restore paint with moderate to severe swirls and imperfections. You'll be completely stunned with the results that can be achieved in less time than ever before.
Color coded to both our Orange Foam Cutting Pads and Orange Microfiber Cutting Pads you'll never be left wondering which product to use with what pad. We've done the research so you don't have to!
Adam's Paint Correcting Polish
is also backwards compatible with all our previous generation orange foam pads.
As with all Adam's products,
Paint Correcting Polish
is formulated, manufactured, and bottled here in the USA. Its also backed with the Adam's 110% satisfaction guarantee!
Product photo:
Size:
16 oz (fun fact - Adam's states 16 oz however there is an extra oz to all the 16 oz bottles)
Price:
$29.95

Click to Purchase Adam's Paint Correcting Polish
Adam's Paint Correcting Videos
- a very well produced videos - a ton of information.
[video=youtube;t2NUPLvoY0c]http://www.youtube.com/watch?v=t2NUPLvoY0c[/video]
(limit 1 video per post more below)
Review:
I've found that the
Adam's Paint Correcting Polish
fits perfectly in between Menzerna FG400 and Sonax Perfect Finish. I feel it definitely has an edge over the Meg's D300, the Adam's will finish down better.
Adam's Paint Correcting Polish
has enough bite to cut as well as the ability to finish down nicely. We have been using the
Adam's Paint Correcting Polish
in the shop as one step polish, on many light colored and metallic colored cars. It's easy apply and remove. It's done great on sticky paints e.g. Subaru and Infiniti. We have used it on the Griot's at speed 4.5 and the Rupes Bigfoot at speed 6 with both various microfiber cutting pads, various microfiber finishing pad, Uber foam pads, as well as the Adam's Orange Pad all producing great results.
Take a look at the before and afters.
Here we have an oxidized carbon fiber hood which has clearly been neglected - owner stated over 4 years of neglect.
Using the Rupes BigFoot at speed 6 with the Meg's MF Cutting Pad with
Adam's Paint Correcting Polish
finished down with Adam's Orange Foam Pad and Adam's Paint Correcting Polish - we were able to clean it all up.
Before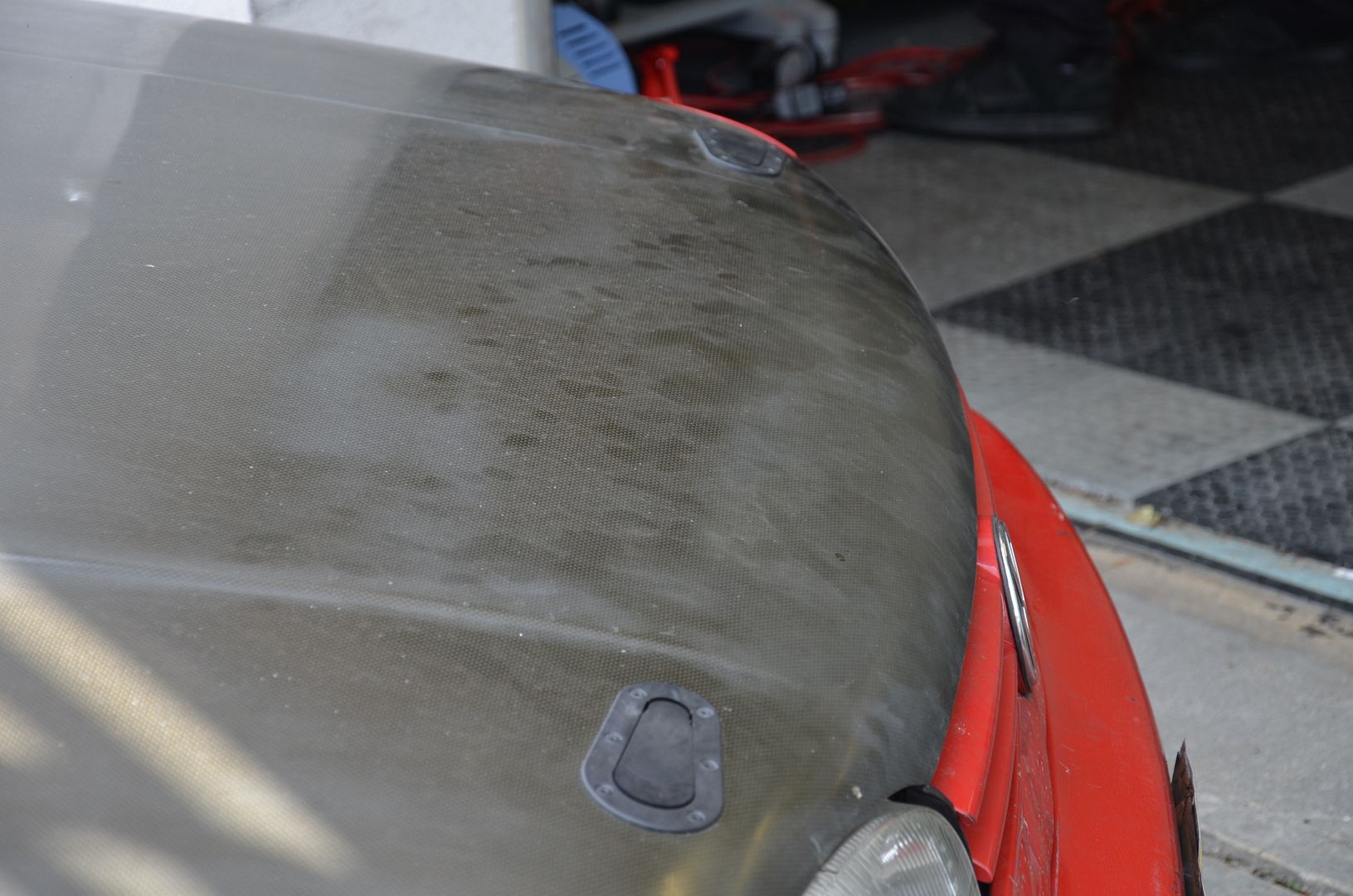 50/50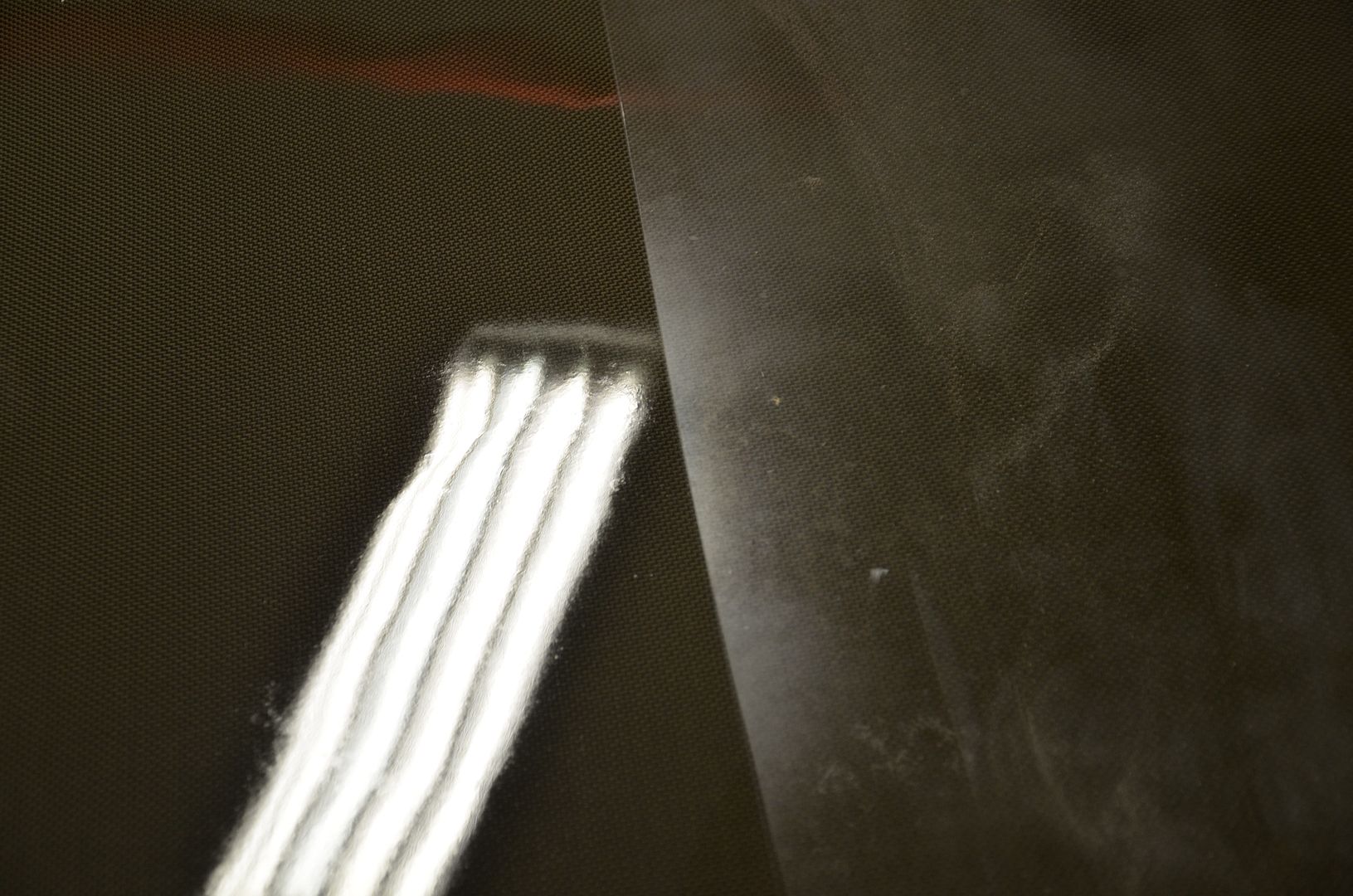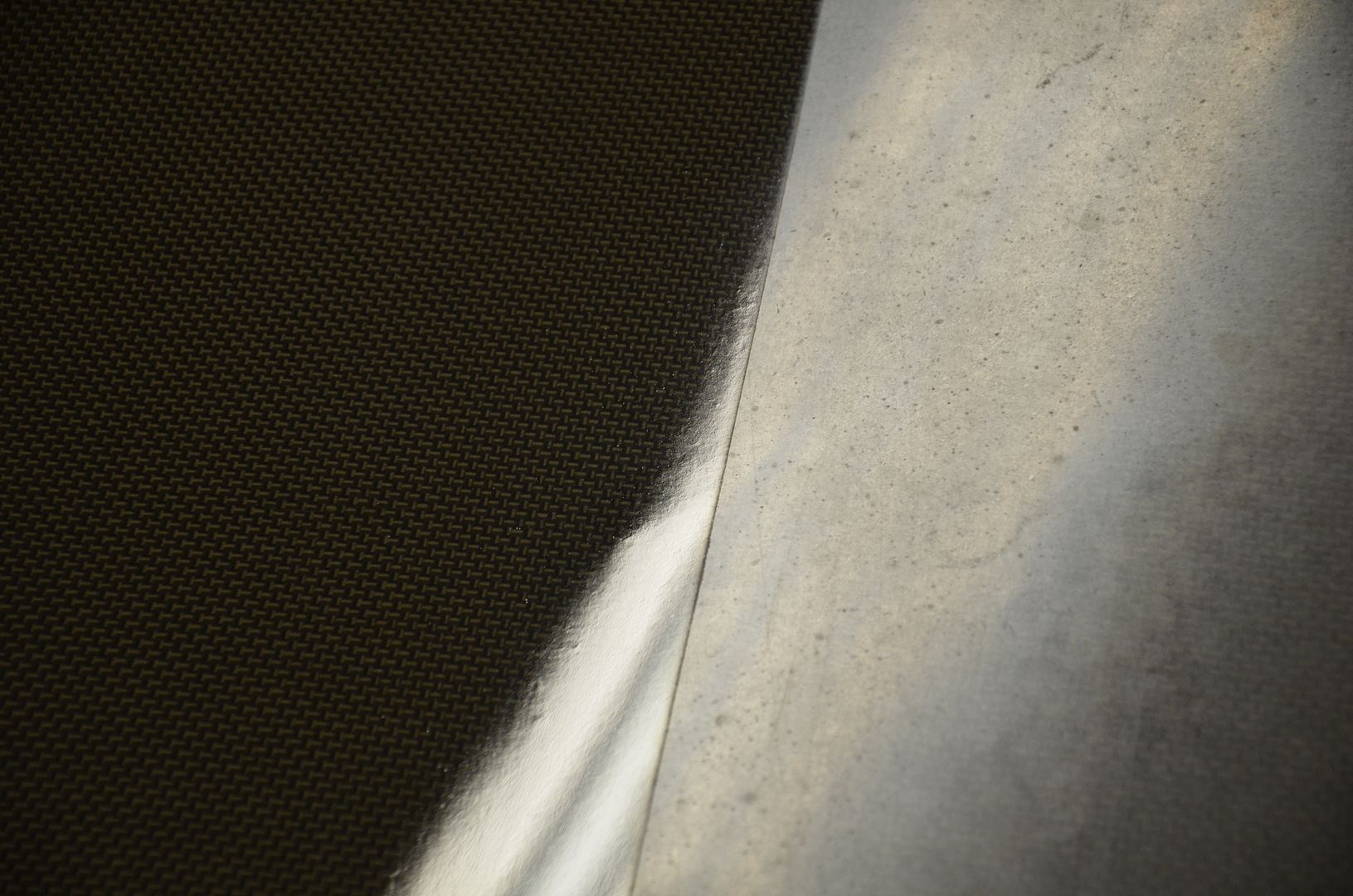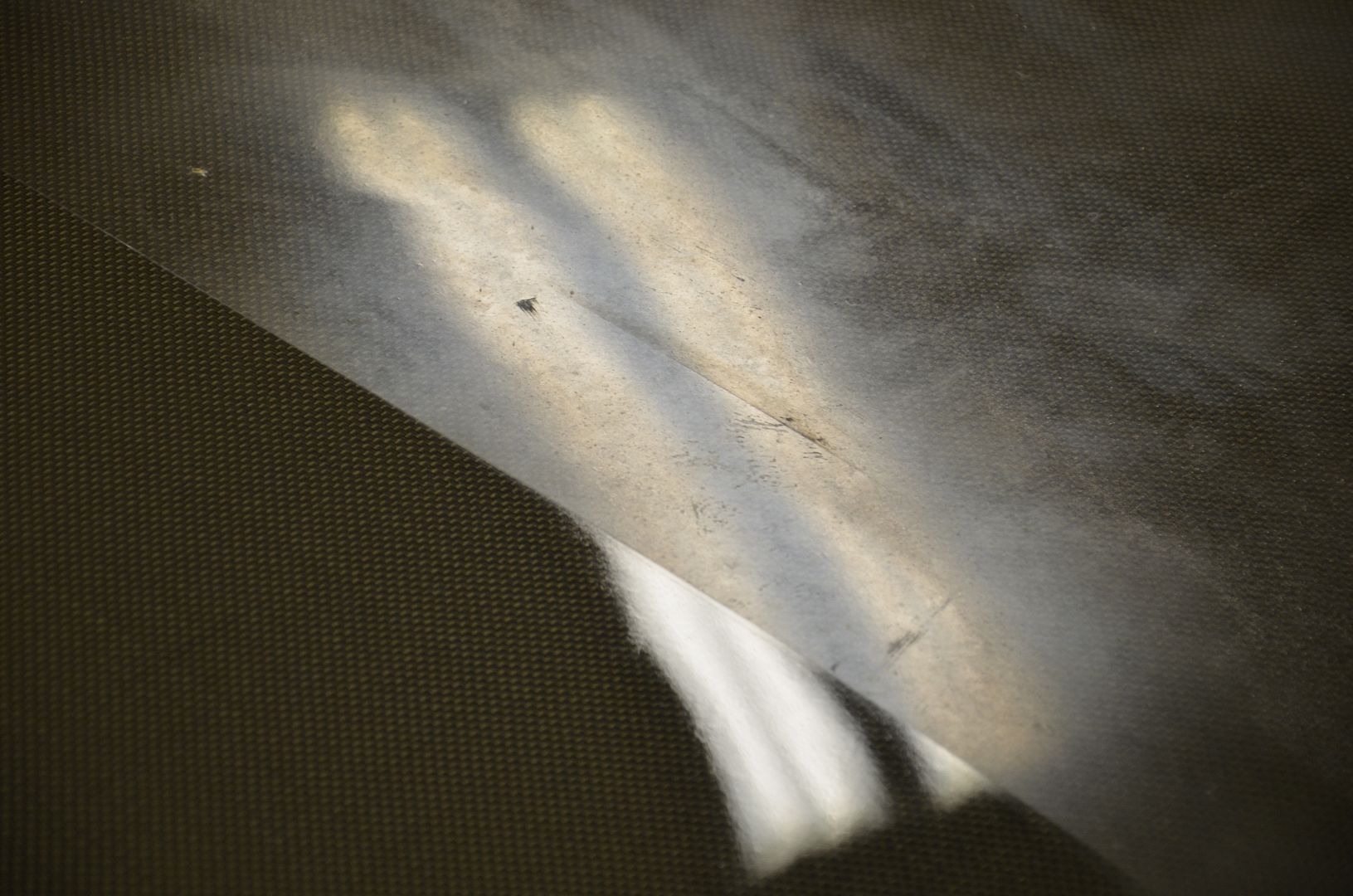 After
Here we remove all the oxidation off a VW MKIII with the Rupes Big Foot and an Uber Orange Pad with
Adam's Paint Correcting Polish.
Before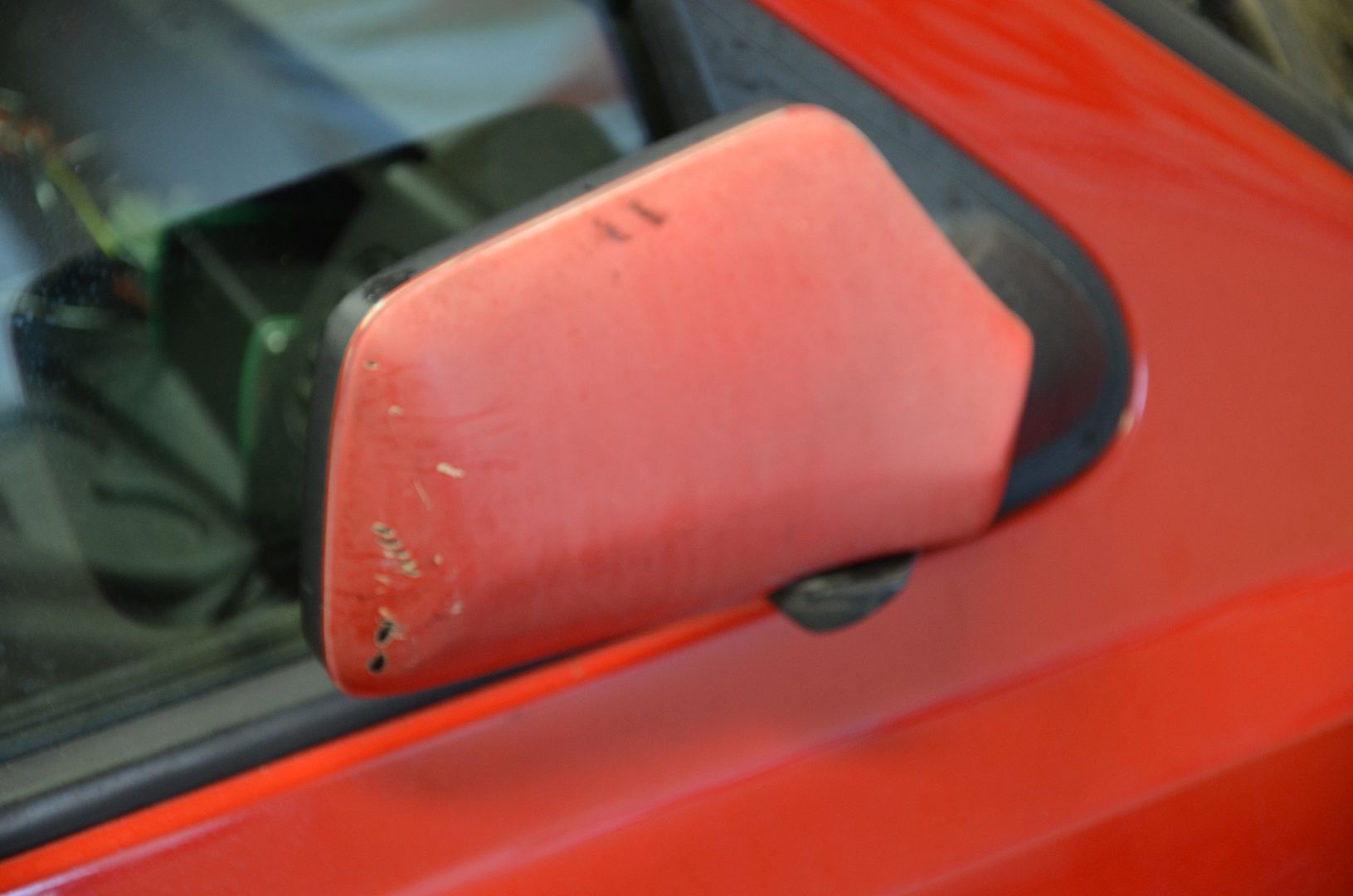 50/50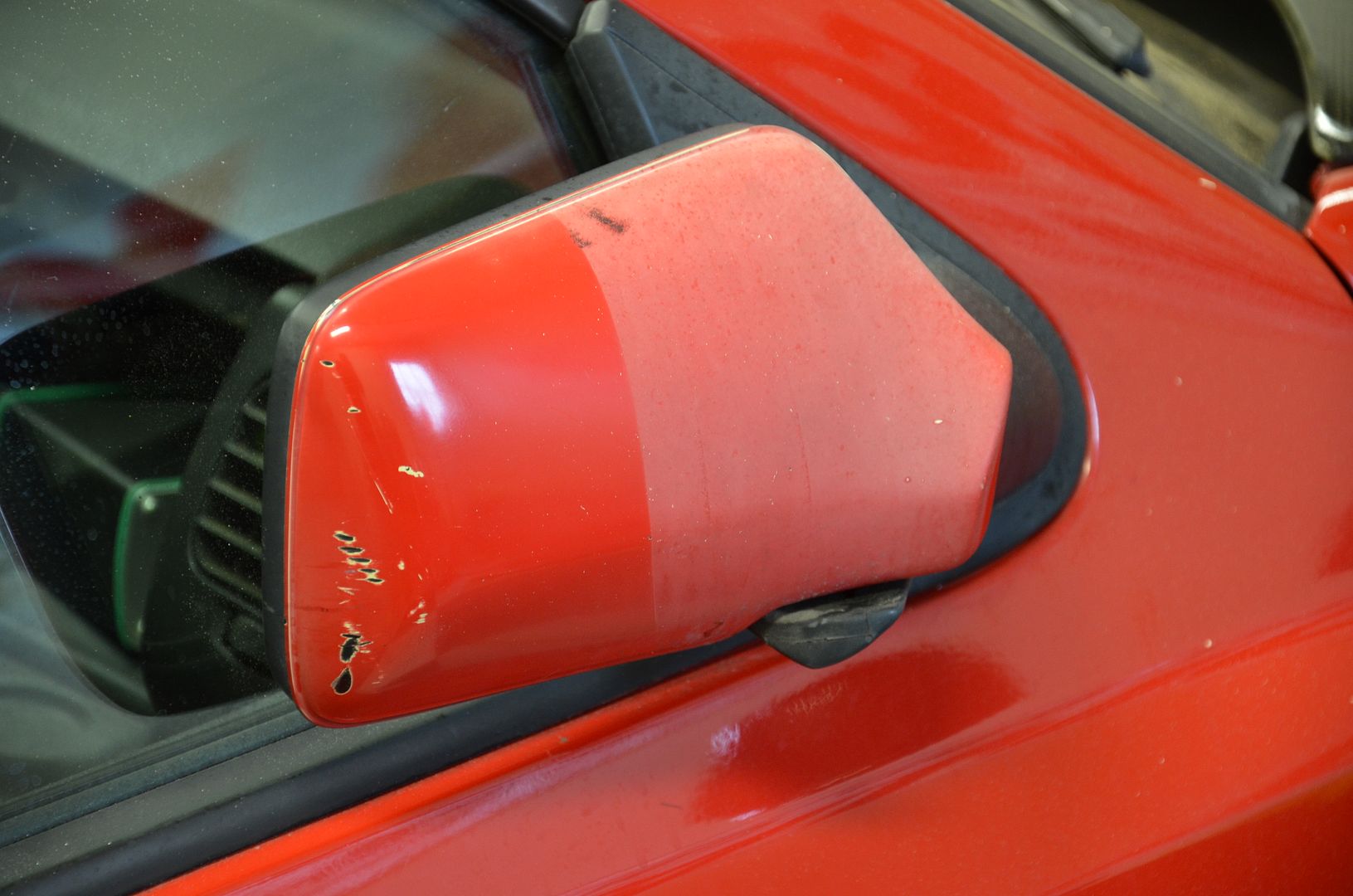 Using the Rupes Big Foot and a Microfiber Cutting Pad with Adam's Paint Correcting Polish on a 2001 Audi S4 Avant Wagon in brilliant black
Conclusion
The
Adam's Paint Correcting Polish
is a great product that compete with the best of the best. I won't say its the end all because we all know there can be different scenarios that can come up.
As mentioned before I think we can safely say it sit right next to Meg's D300 but can finish down better and I believe it will cut faster. It sits nicely in between Menzerna FG400 and Sonax Perfect Finish.
The only downside which I can see is the potential of dusting, keep your pads primed and spur them out to keep the dusting down, that would be something the guys at Adam's can work on with the next revision.
I give this a big thumbs up!
Ease of Use: 100
Cut: 90
Finishing: 95
One Step Use: 95
I would score this a 95 out of 100.
Click here to purchase the Adam's Paint Correcting Polish