DetailersDomain.com - BMW 550i X M Sport - Alpine White - New Car Prep/Opti Coat/Xpel
We received a call from a local customer that requested his brand new BMW 550 I Xdrive M Sport get a full exterior prep - paint correction and Opti Coat as well as full front wrap using Xpel Ultimate.
This car sat on the lot for a bit and required some attention to get it back to perfect and ready for Opti Coat and clear film installation.
Exterior
- Wheels were prepped with Sonax Wheel Cleaner and cleaned up with various brushes
- Tires were spritzed down with Adamís All Purpose Cleaner and washed down
- Wheel wells were cleaned up
- Washed with Adam's Car Wash
- Decon with Auto Finesse Iron Out
- Wash down and rinsed
- Door jambs were cleaned up
- Nano Scrub AutoScrub
- Dried
- Tires dressed
- Masking
- Paint Measurement
- Compound - Menzerna FG400
- Final Polish - Sonax Perfect Finish 4/6
- Last step - Opticoat
- Inspection with Fenix, Brinkmann, and natural sunlight
- Wheel wells were cleaned - polished - Opti Coat
- Rubber and Plastics Treated
- Exterior windows and mirrors cleaned and sealed
- Exhaust tips cleaned
- Windows were auto scrubed, cleaned, and sealed
Products used:
Adam's Car Wash
Auto Finesse Iron Out
Stoner's Tarminator
Auto Finesse Oblitarate
Sonax Multi Star
Sonax Full Effect Wheel Cleaner
NanoSkin AutoScrub System
Menzerna FG400
Sonax Perfect Finish
Opti Coat
Optimum Bond Tire Gel
Auto Finesse Crystal Glass Cleaner
Auto Finesse Rejuvenate
Tools used
Uber Wool Wash Mitt
Uber Quick Detail MF Towels
Uber All Purpose MF Towels
Rupes LHR75E
Rupes BigFoot LHR 21ES Random Orbital Polisher
Rupes BigFoot LHR 15ES Random Orbital Polisher
Uber Buffing Pads
Meg's MF Cutting Pad
Defelsko Paint Meter
Fenix TK35
Kranzle Pressure Washer
Uber Foam Canon
2 Grit Guard Buckets with Caddies
Adam's Firehose Nozzle
Metro Air Force Blaster
Before - we received the new BMW in salty shape - believe it or not this was 7 miles of driving in salt to our shop!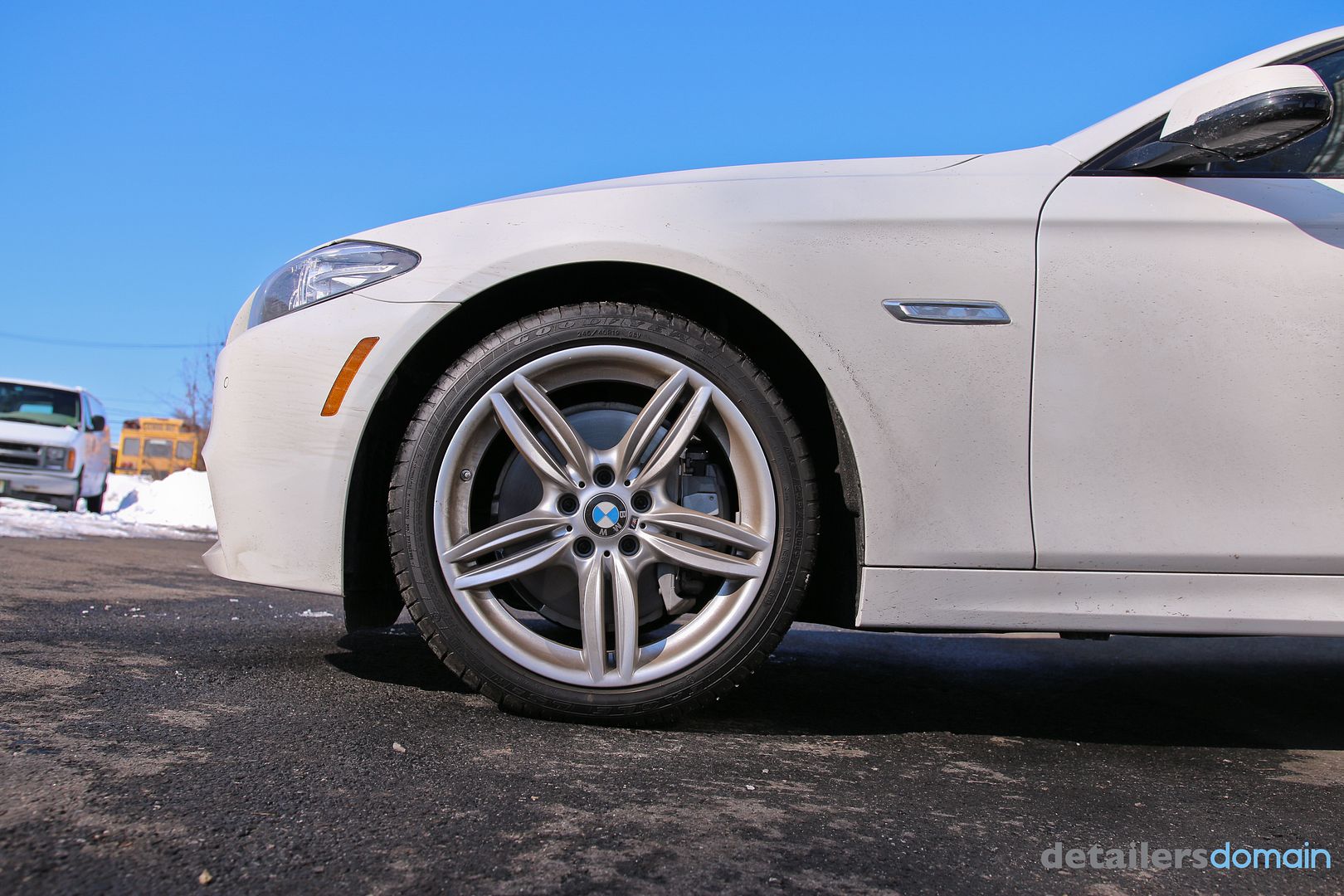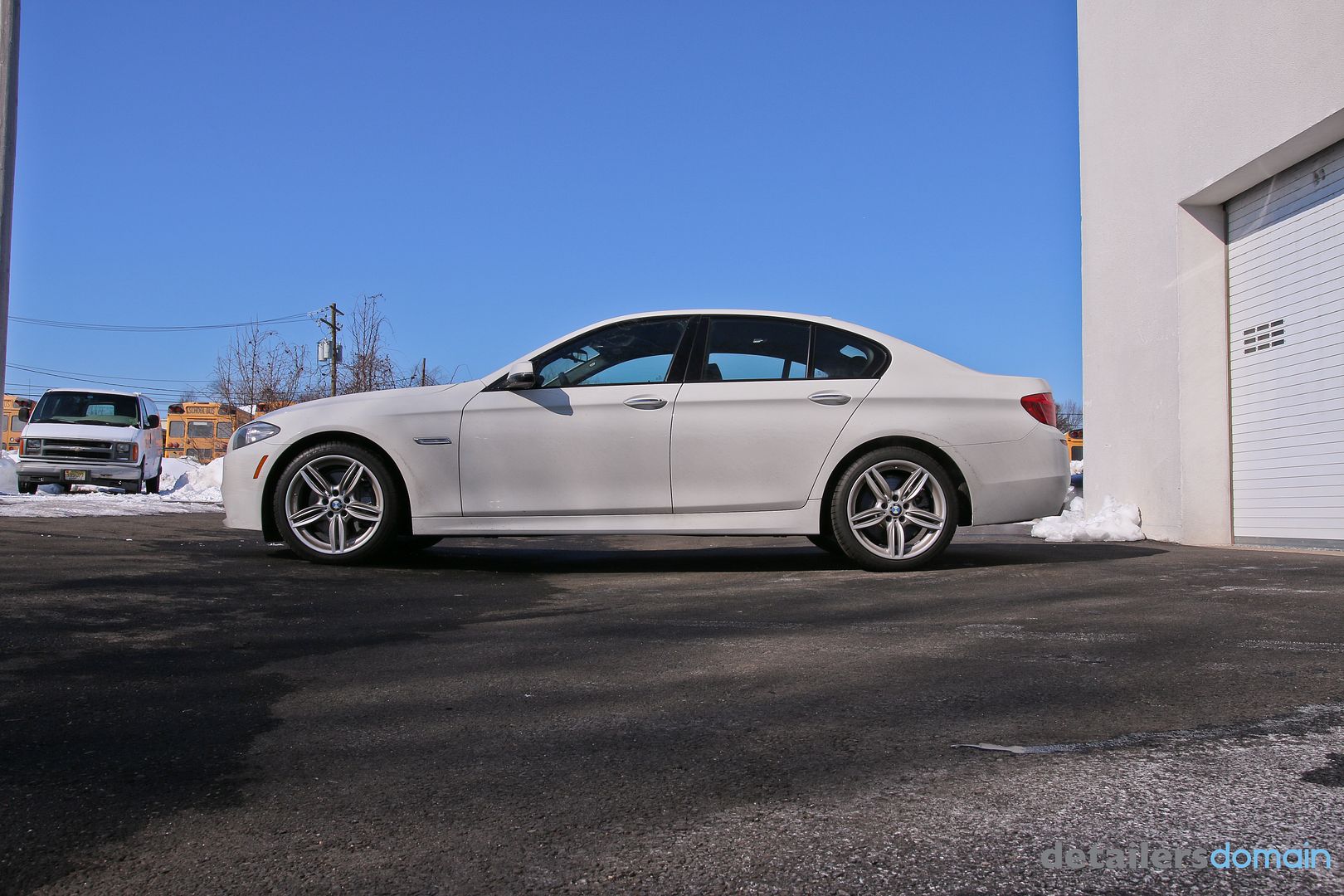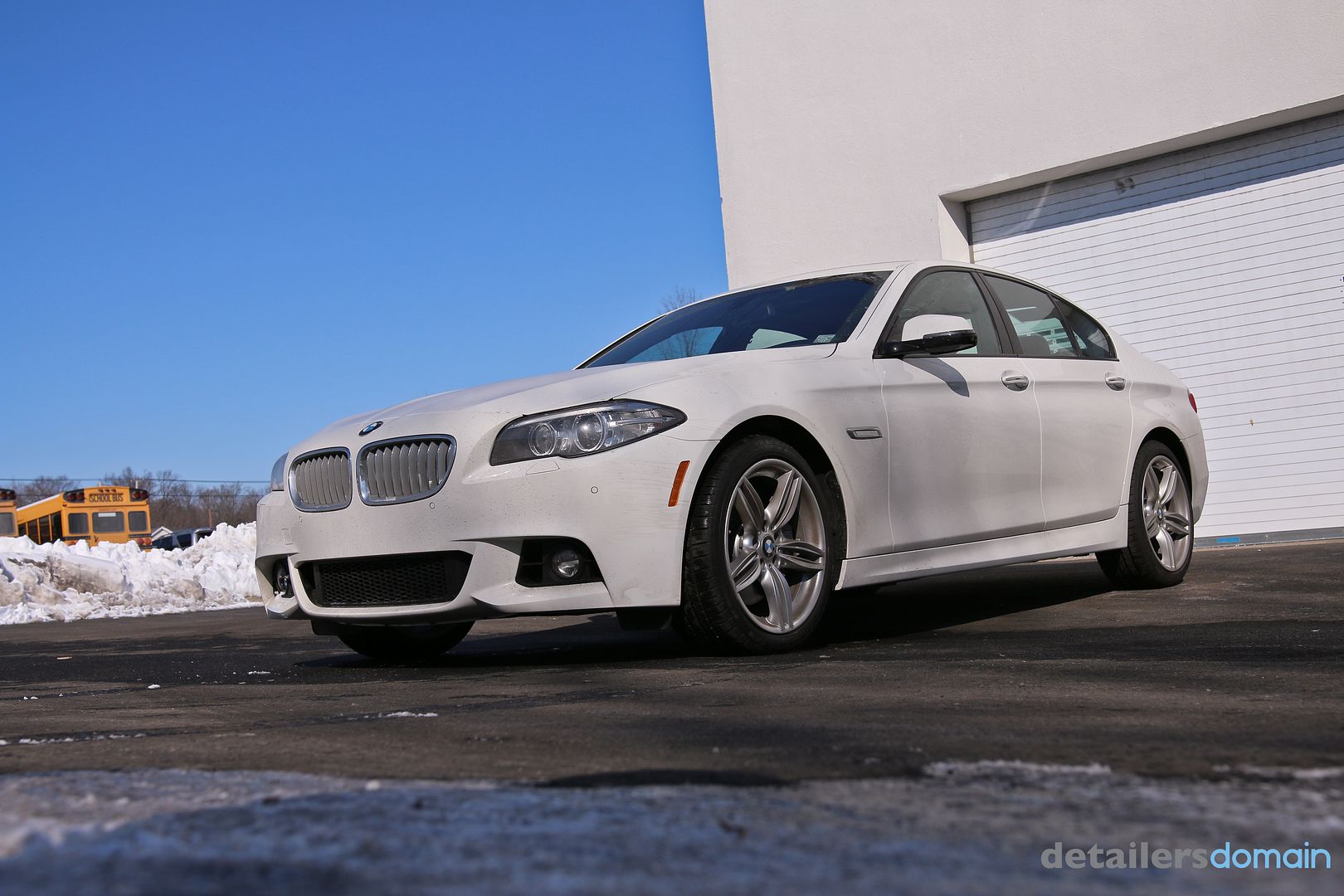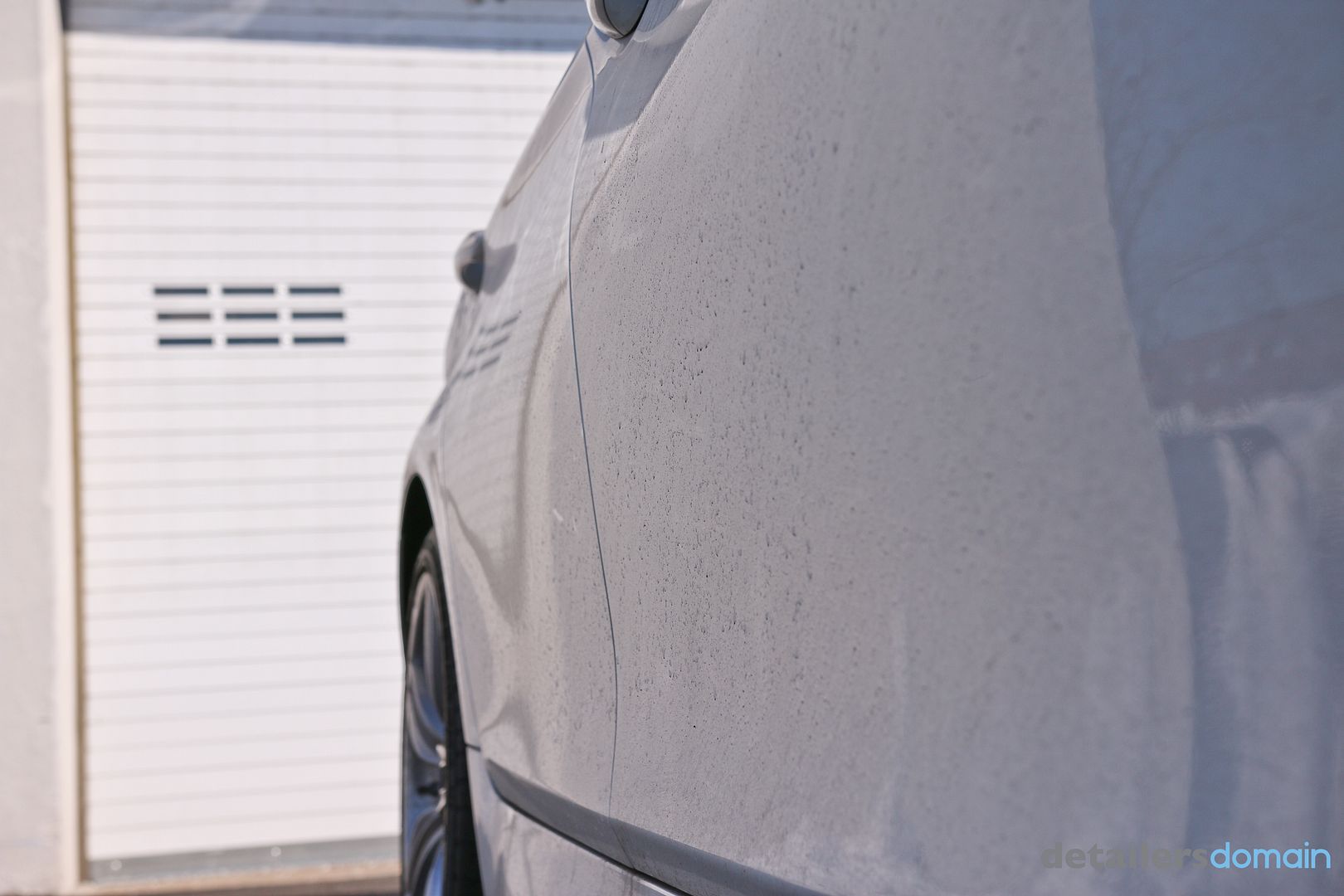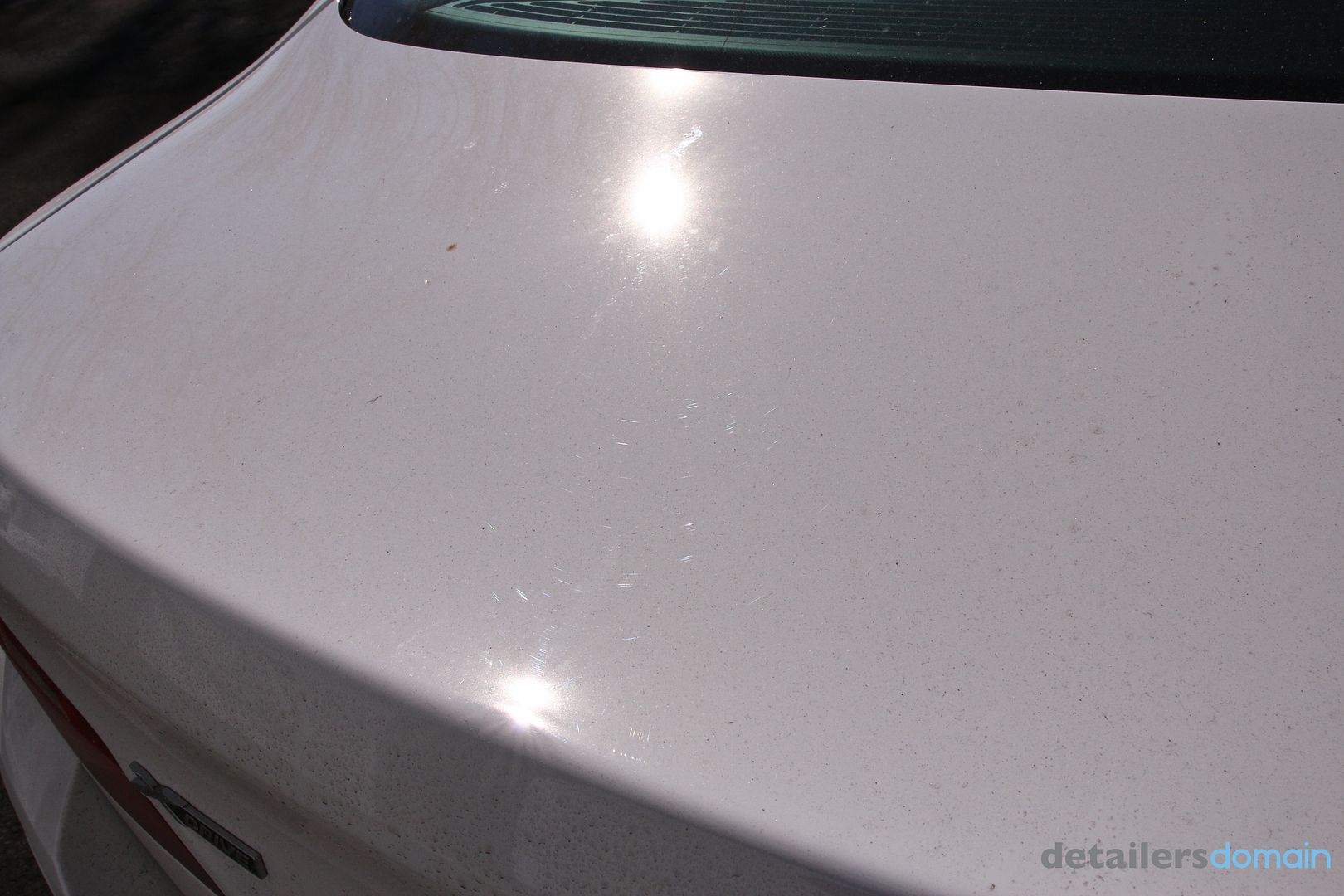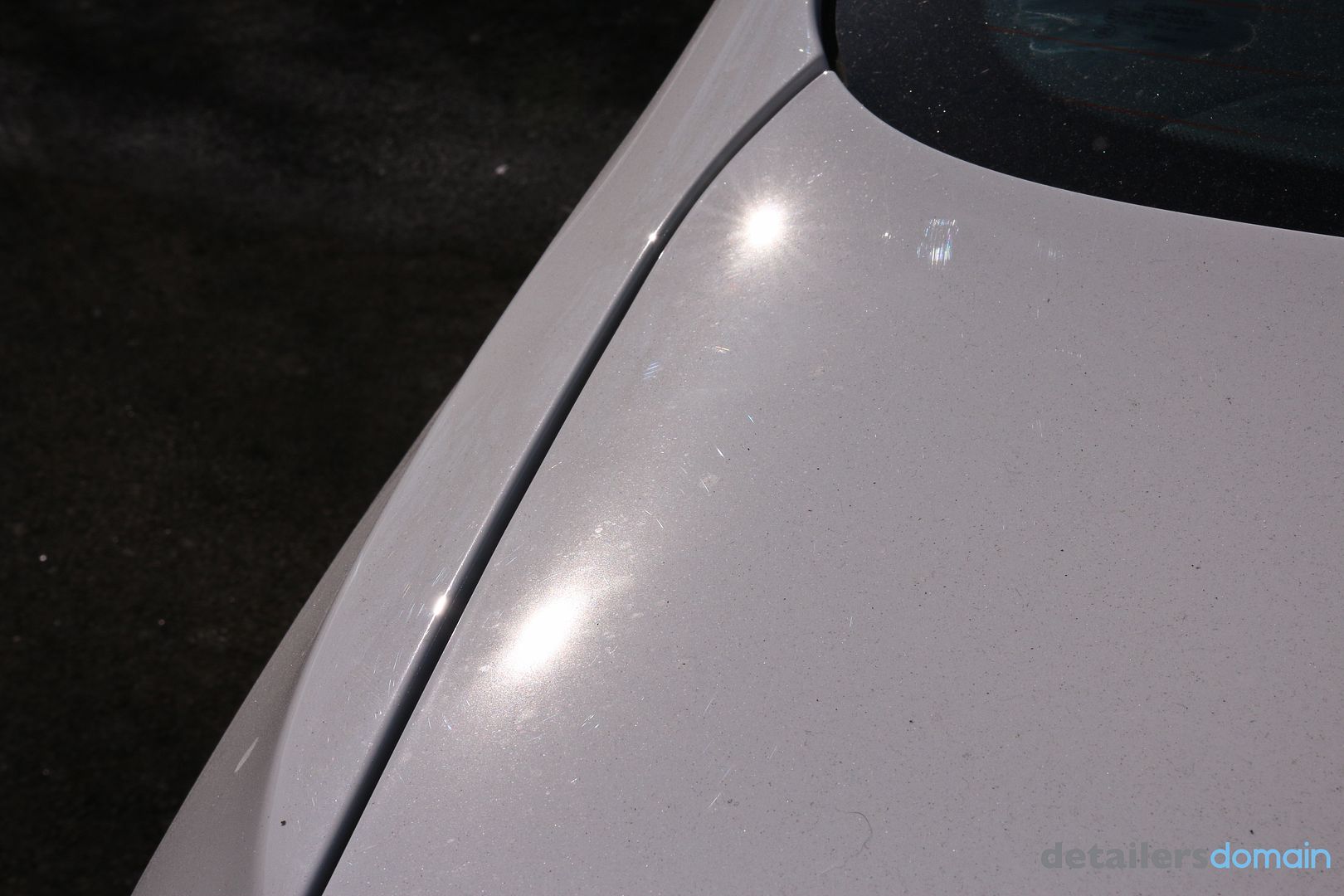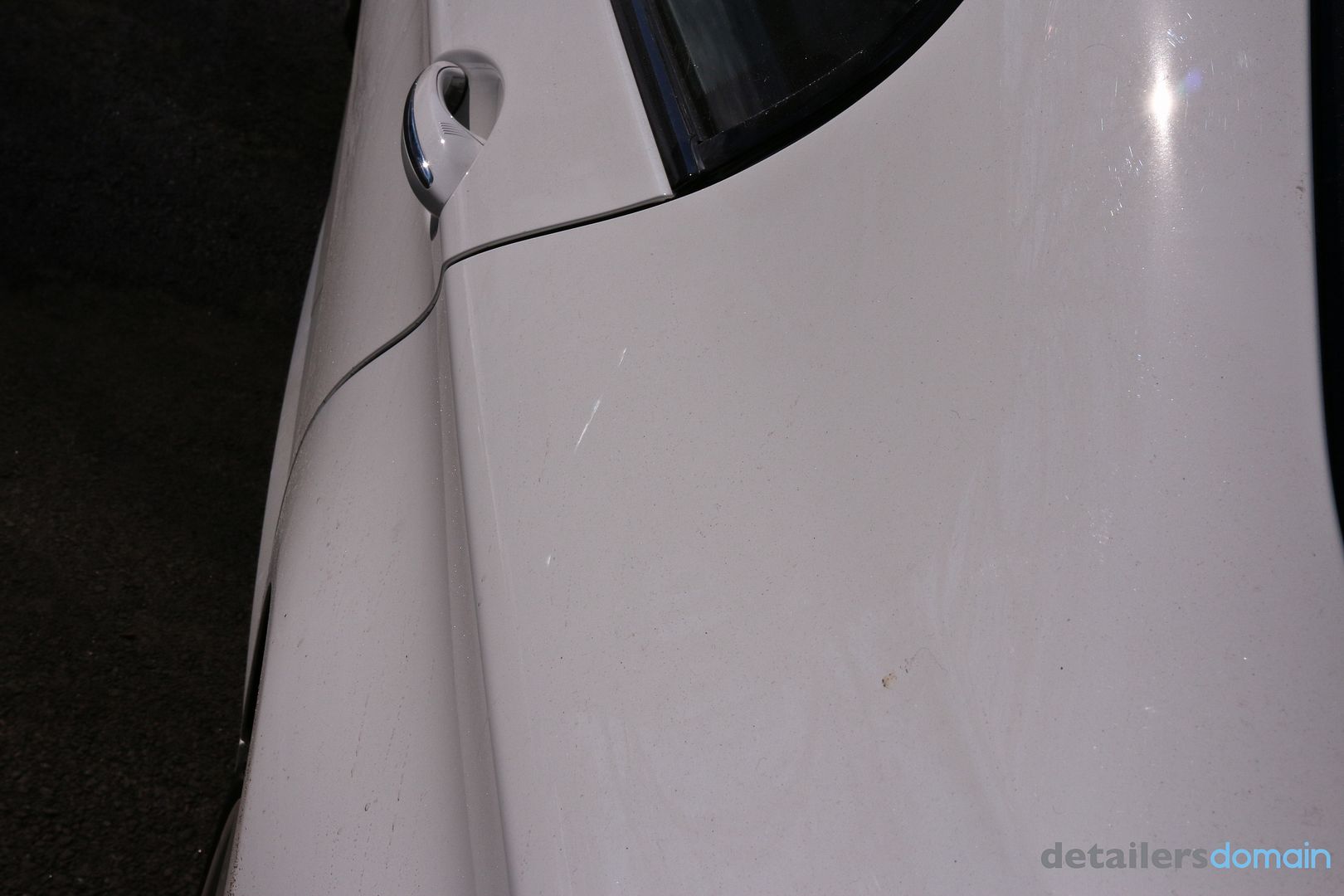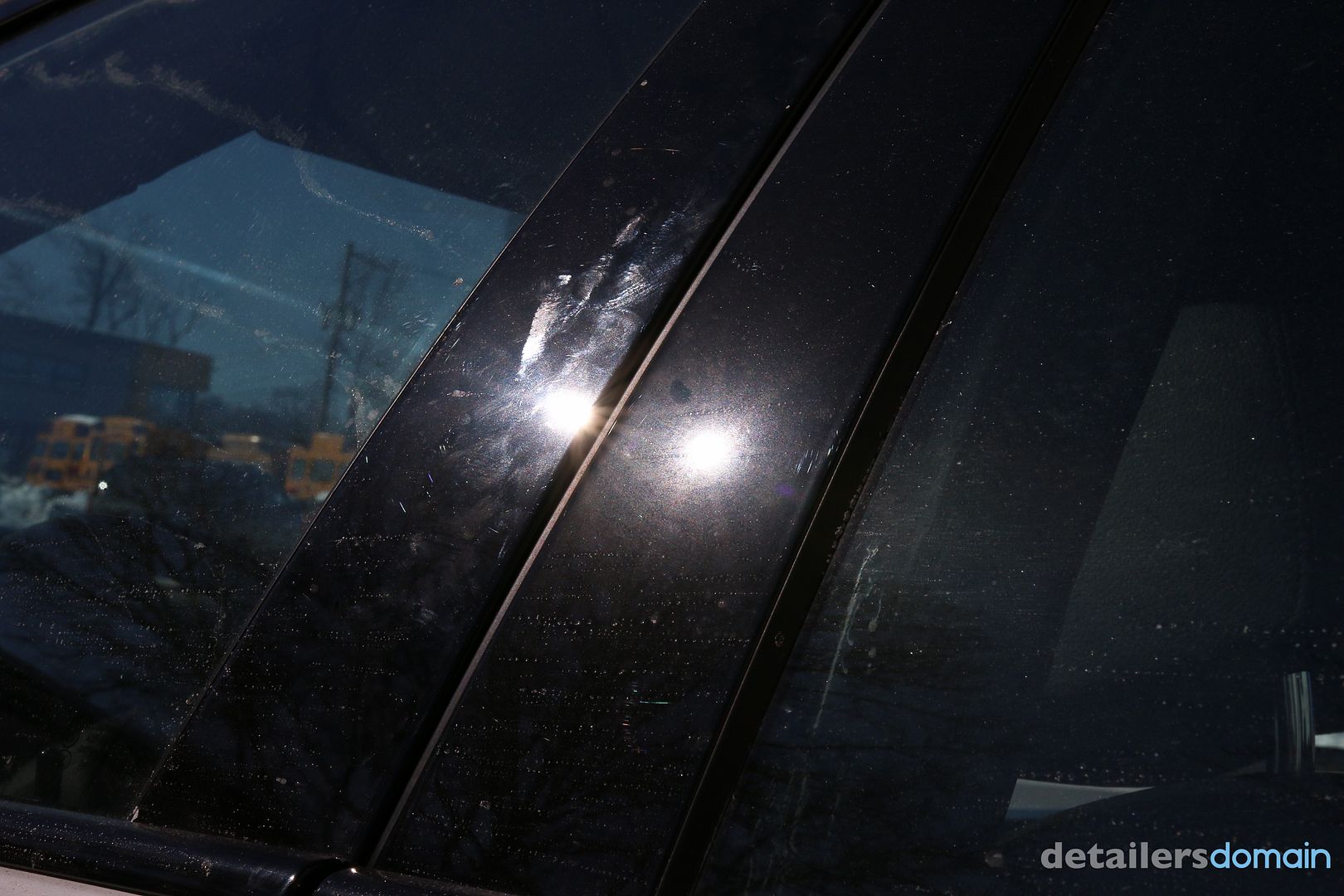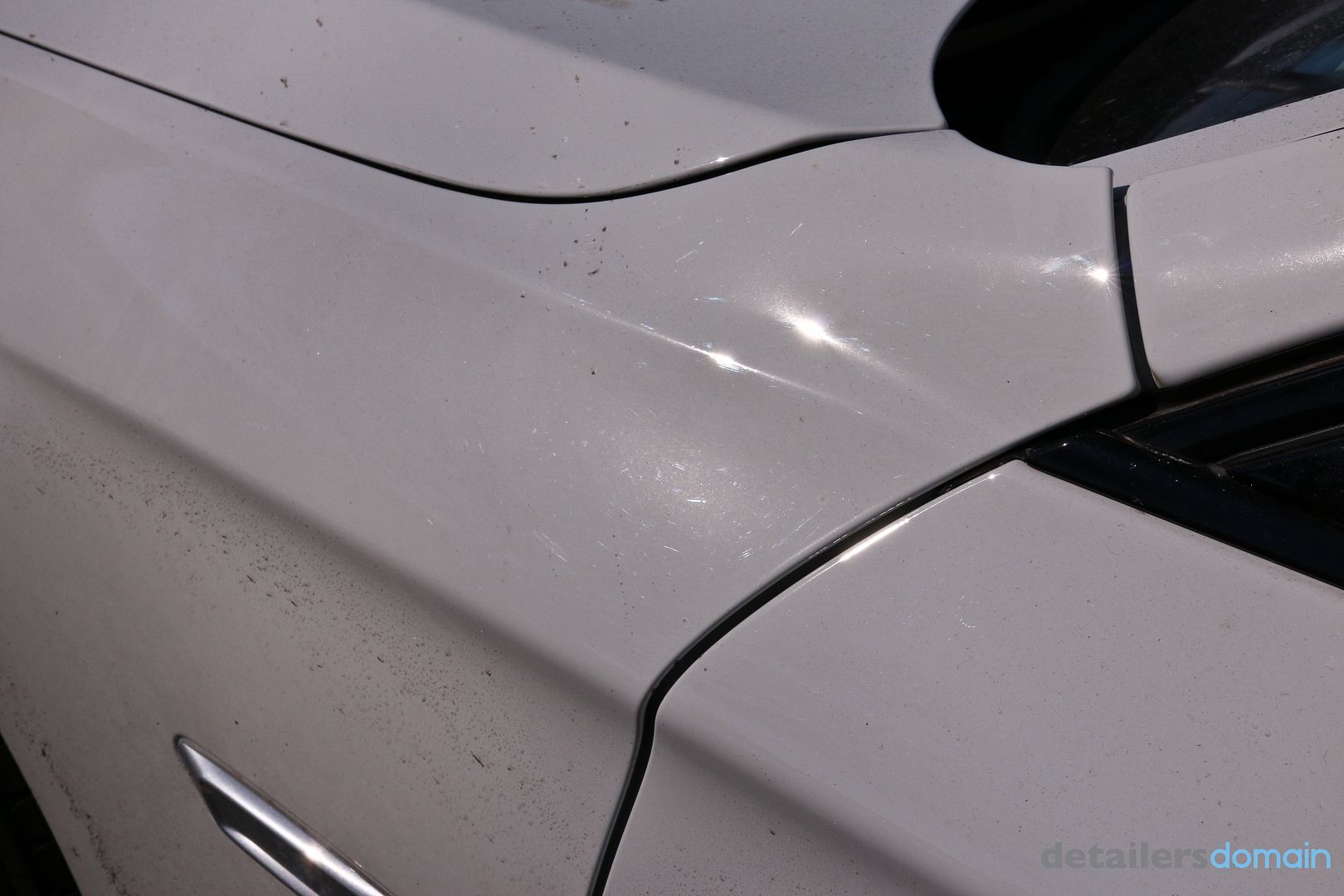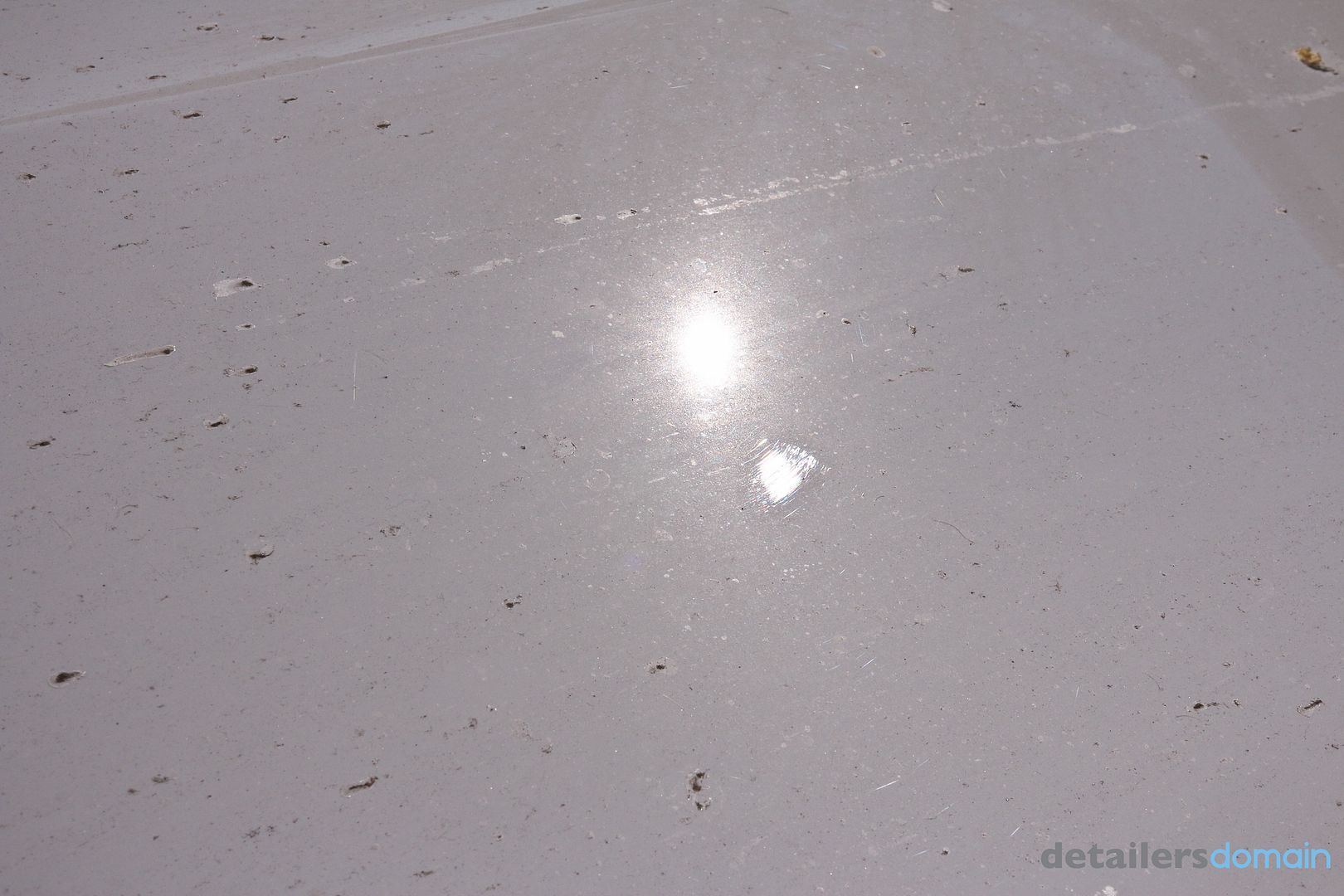 Prep - wheels, wheel wells, tires, decon, clay
Adam's APC was used to clean up the tires as well we used Adam's All Purpose Cleaner to loosen up the salt and grime in the wheels wells. Sonax Full Effect Wheel Cleaner sprayed on wheels, once they set up, we make sure to use various brushes to ensure wheels are cleaned up well.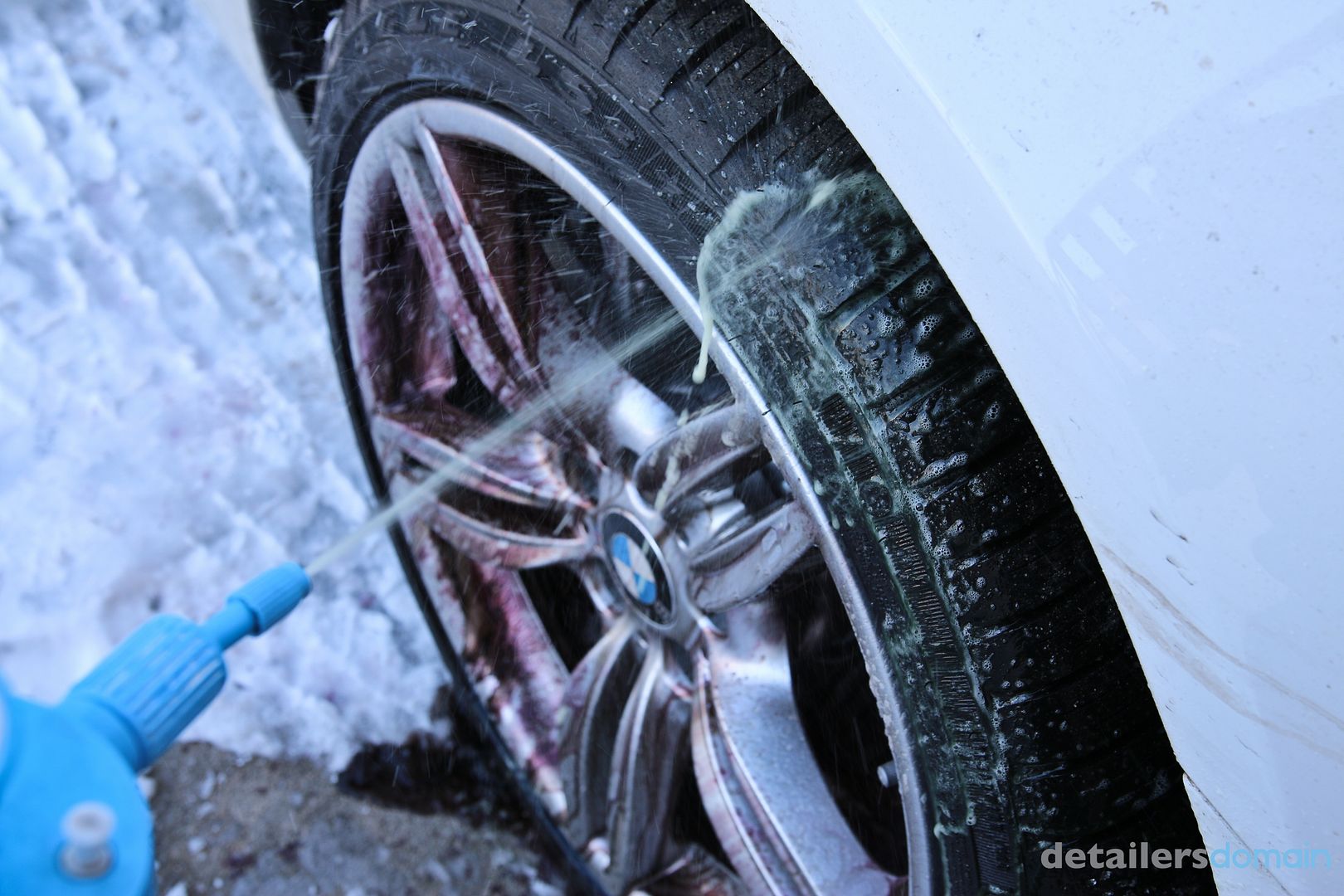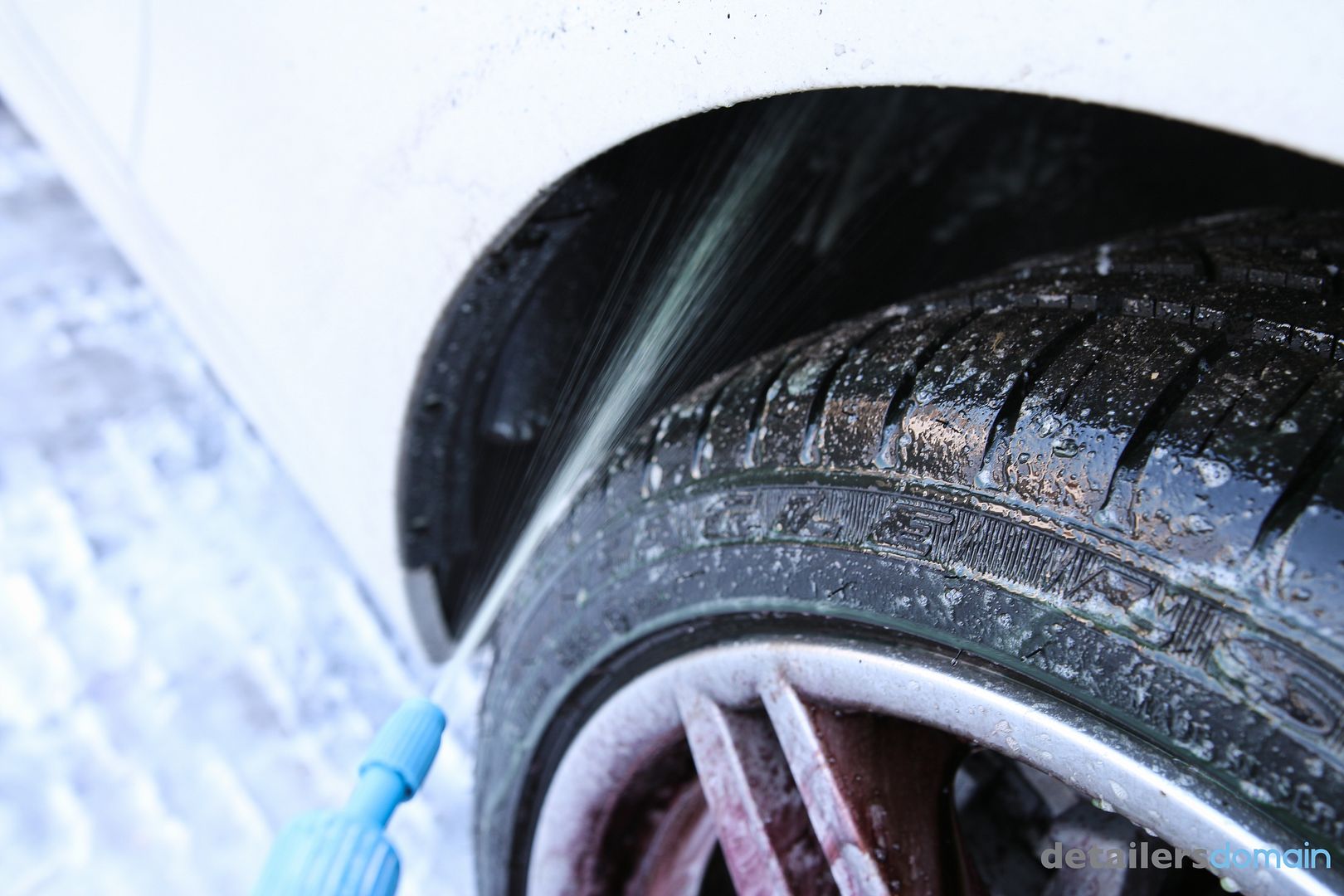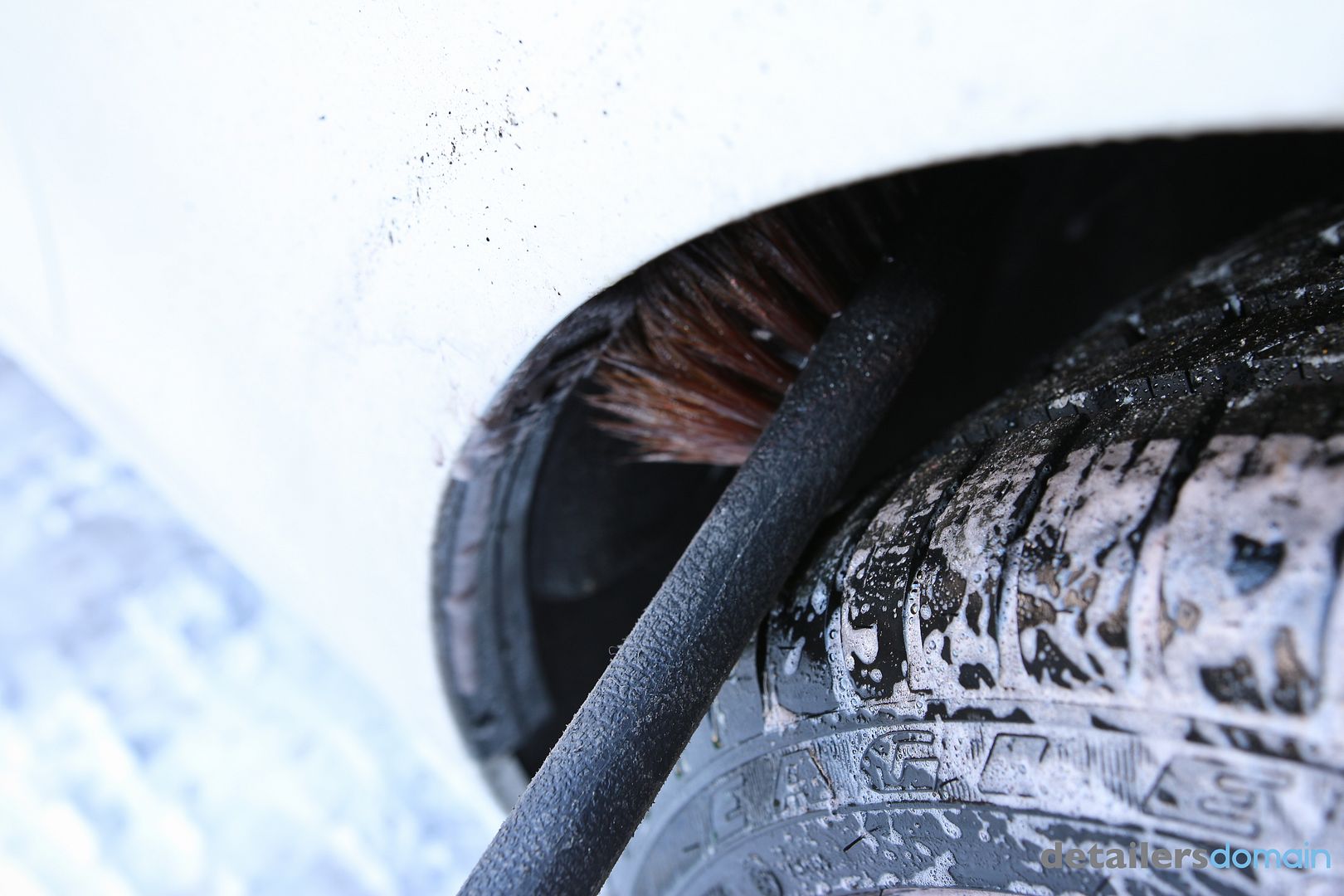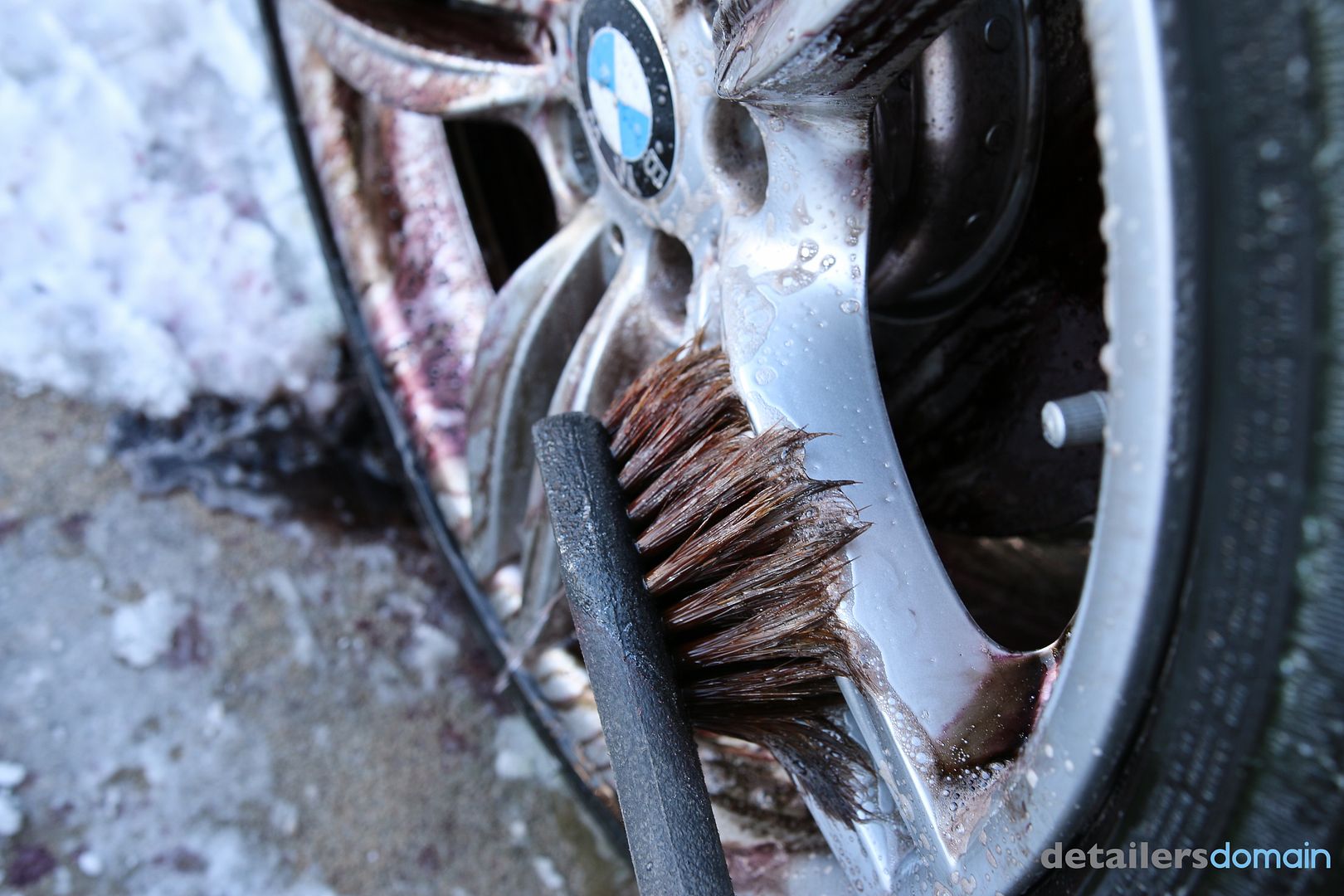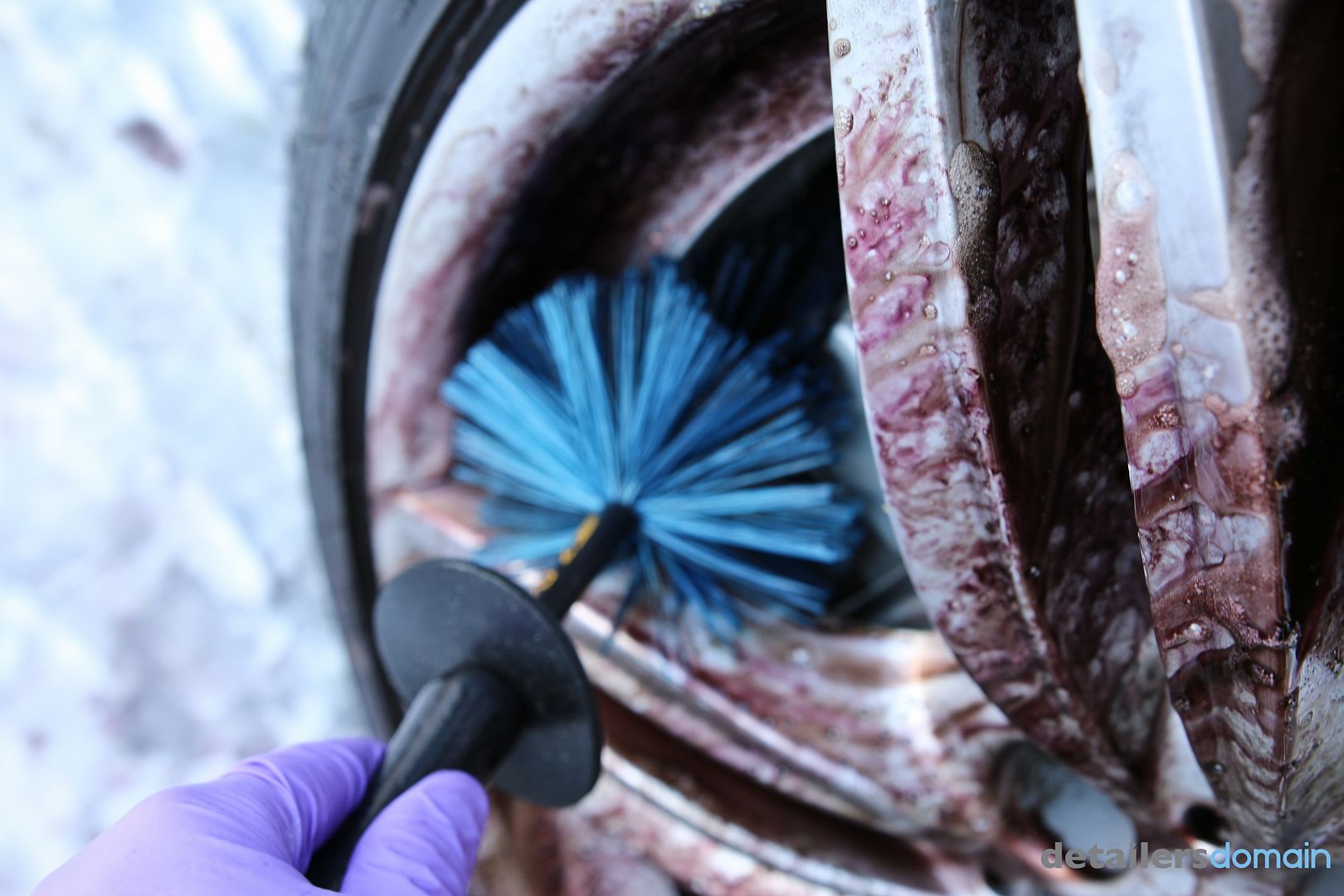 Since we knew the car was on a boat for 3 months and sat in a lot for a few more we knew that there would be contaminants on the paint, we applied Auto Finesse Iron Out to assist in the decon stage, we did this prior to the wash and clay.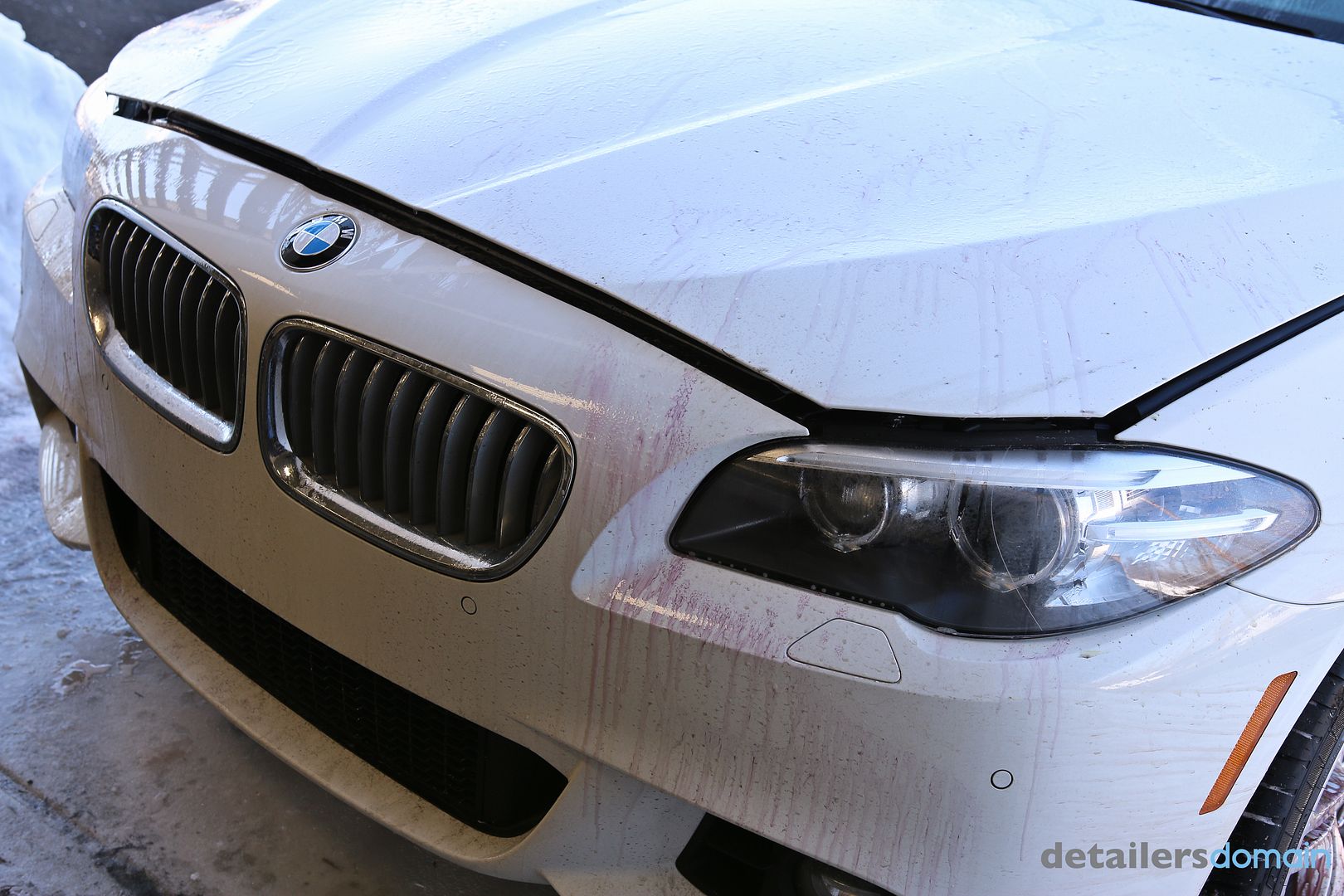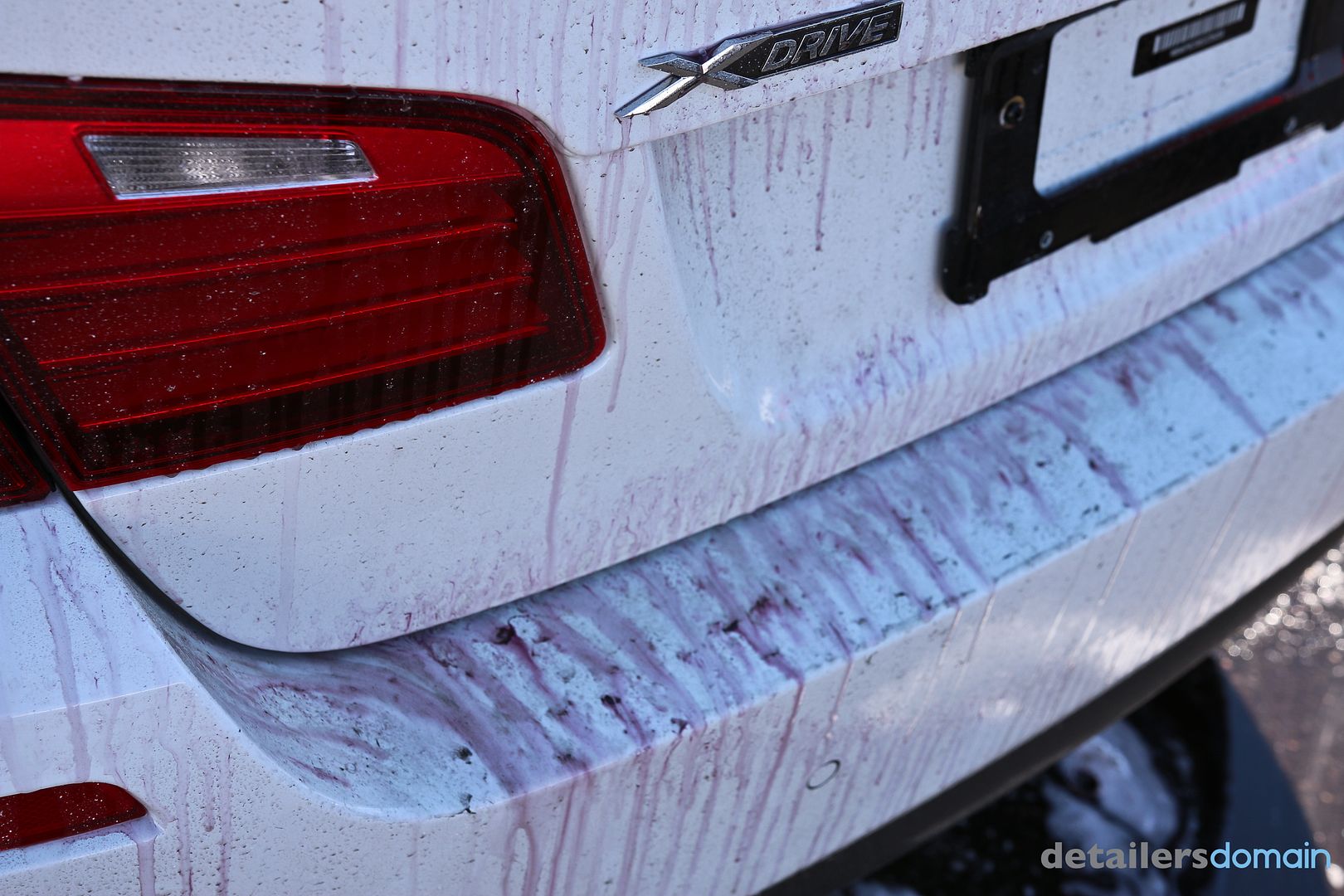 Rinse and repeat - we saw more contaminants on the paint so we decided to repeat the process - still pulling fall out off the paint.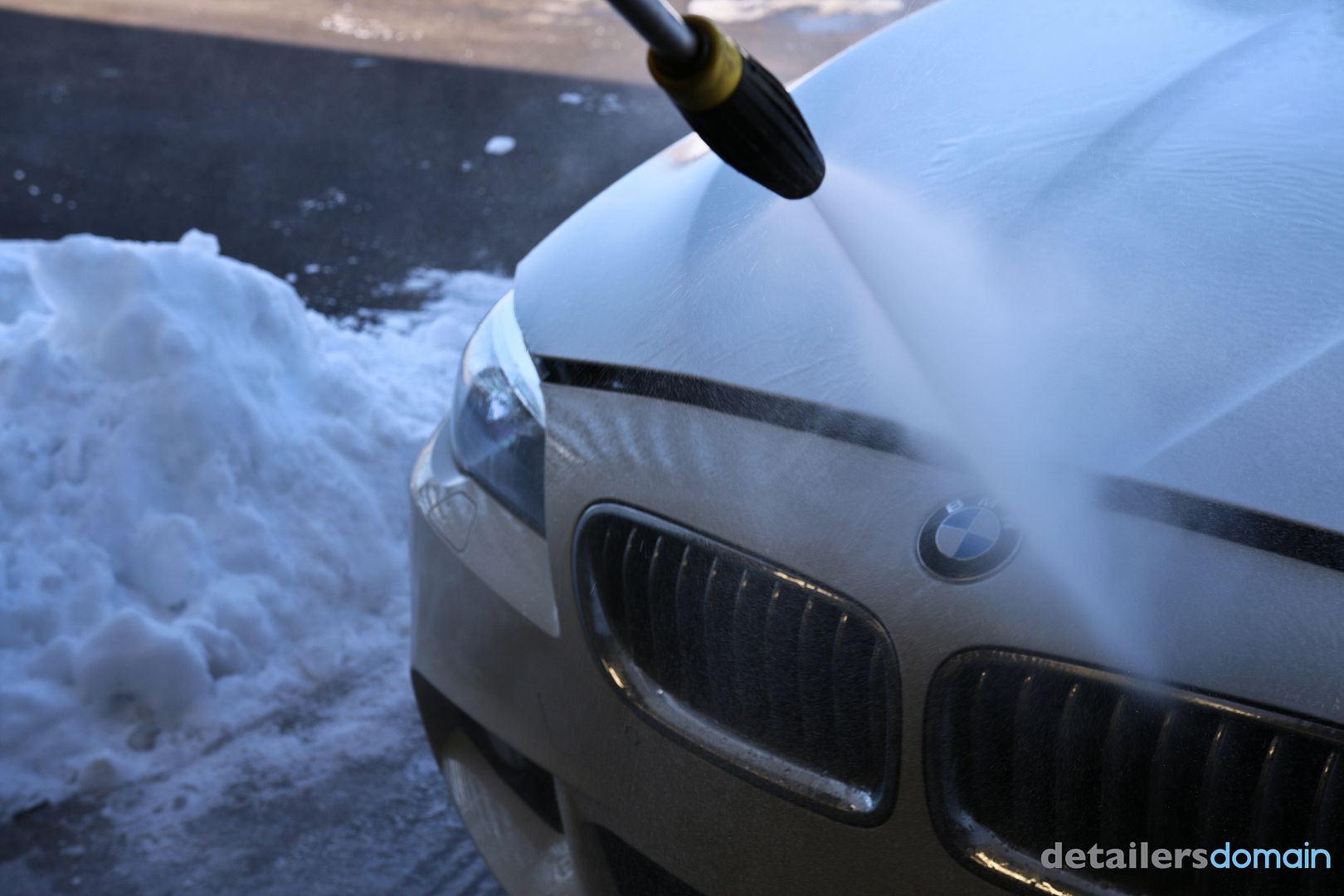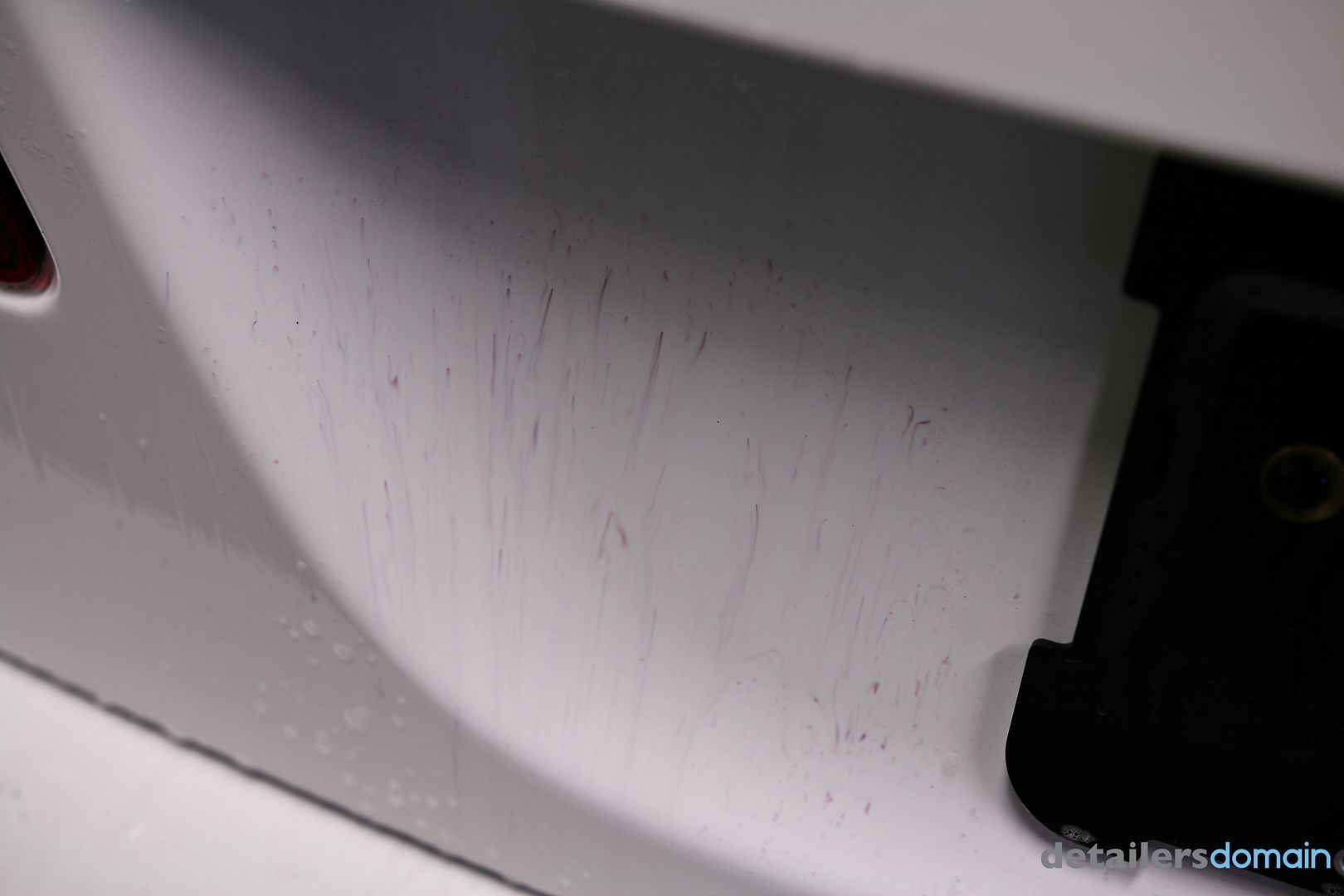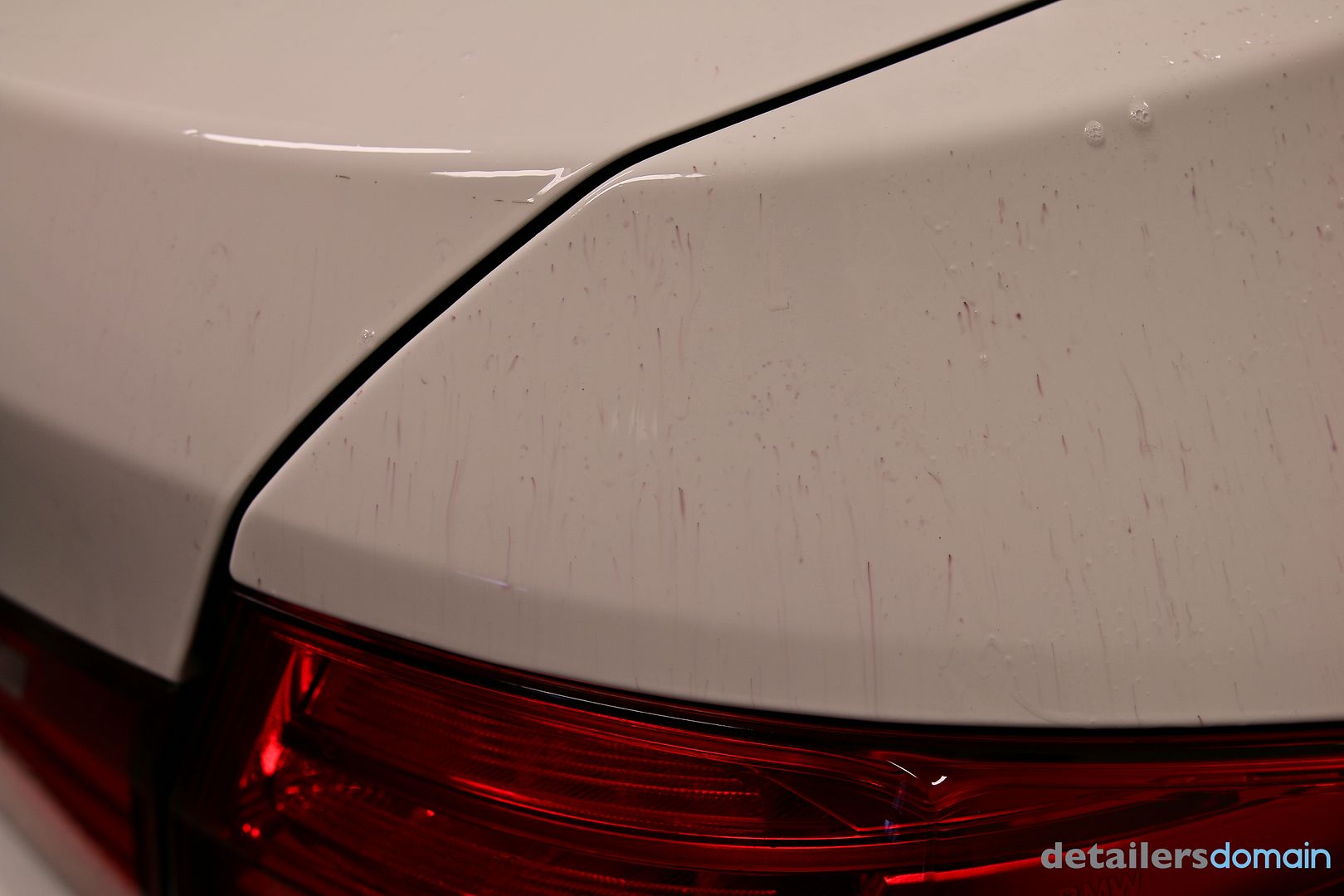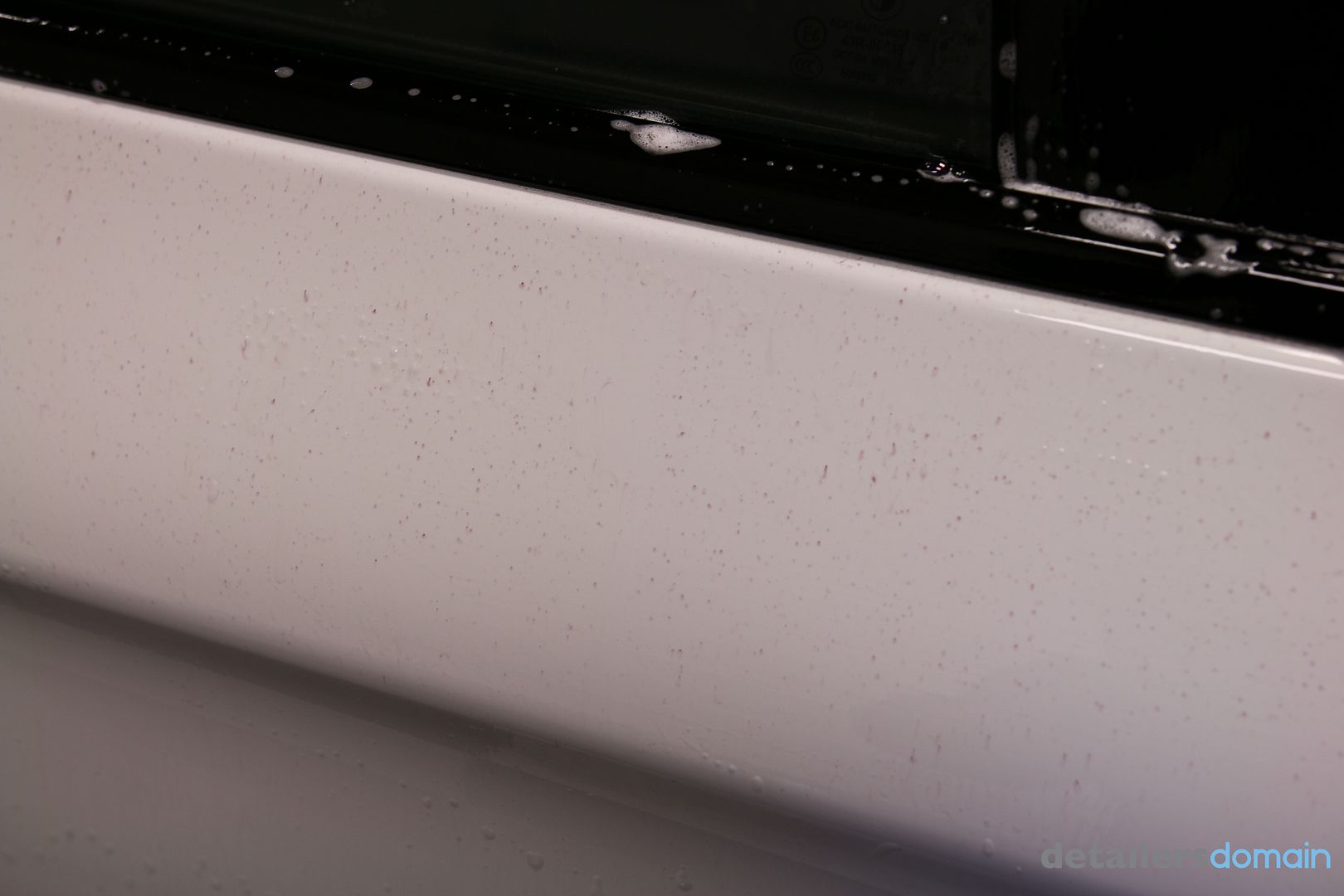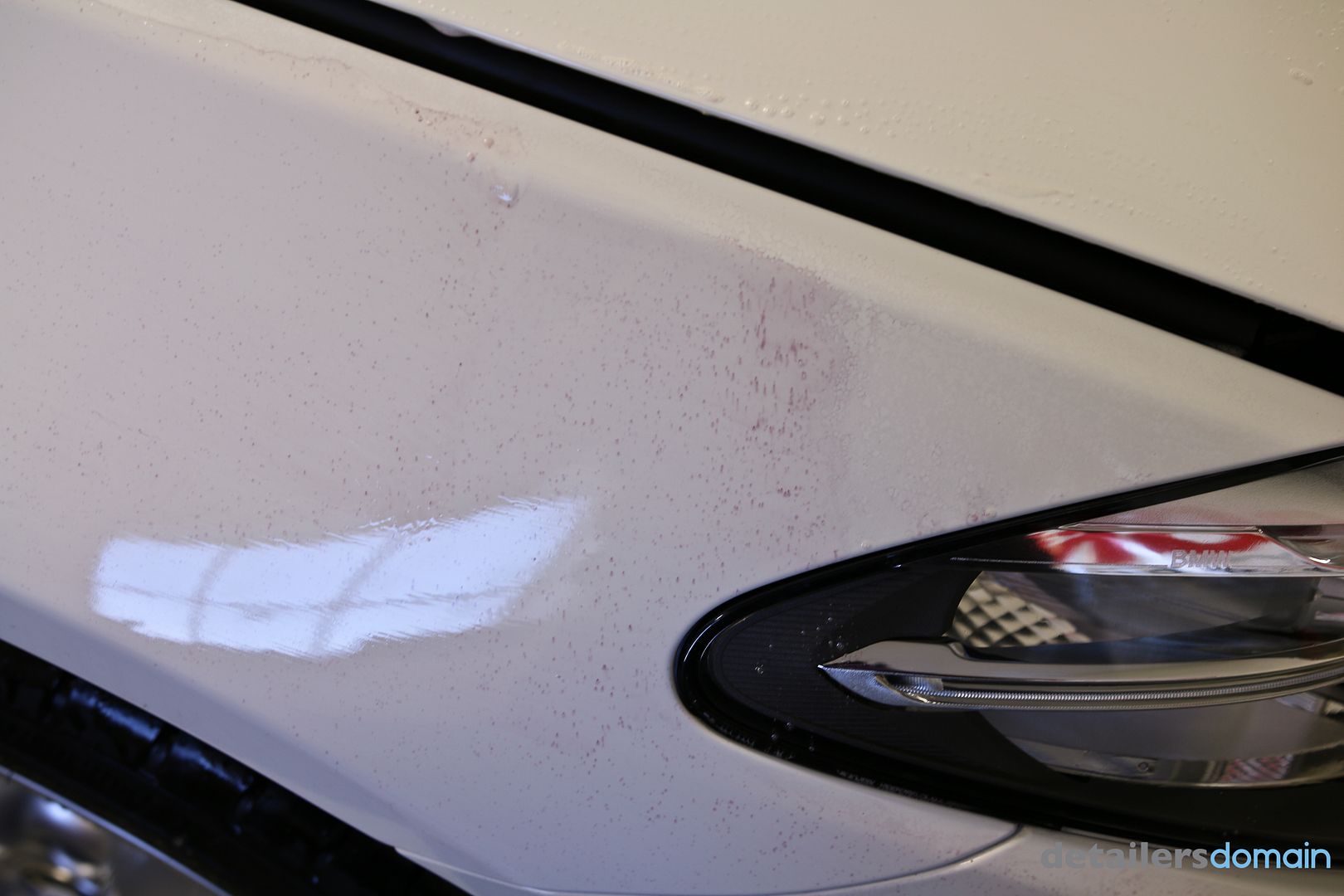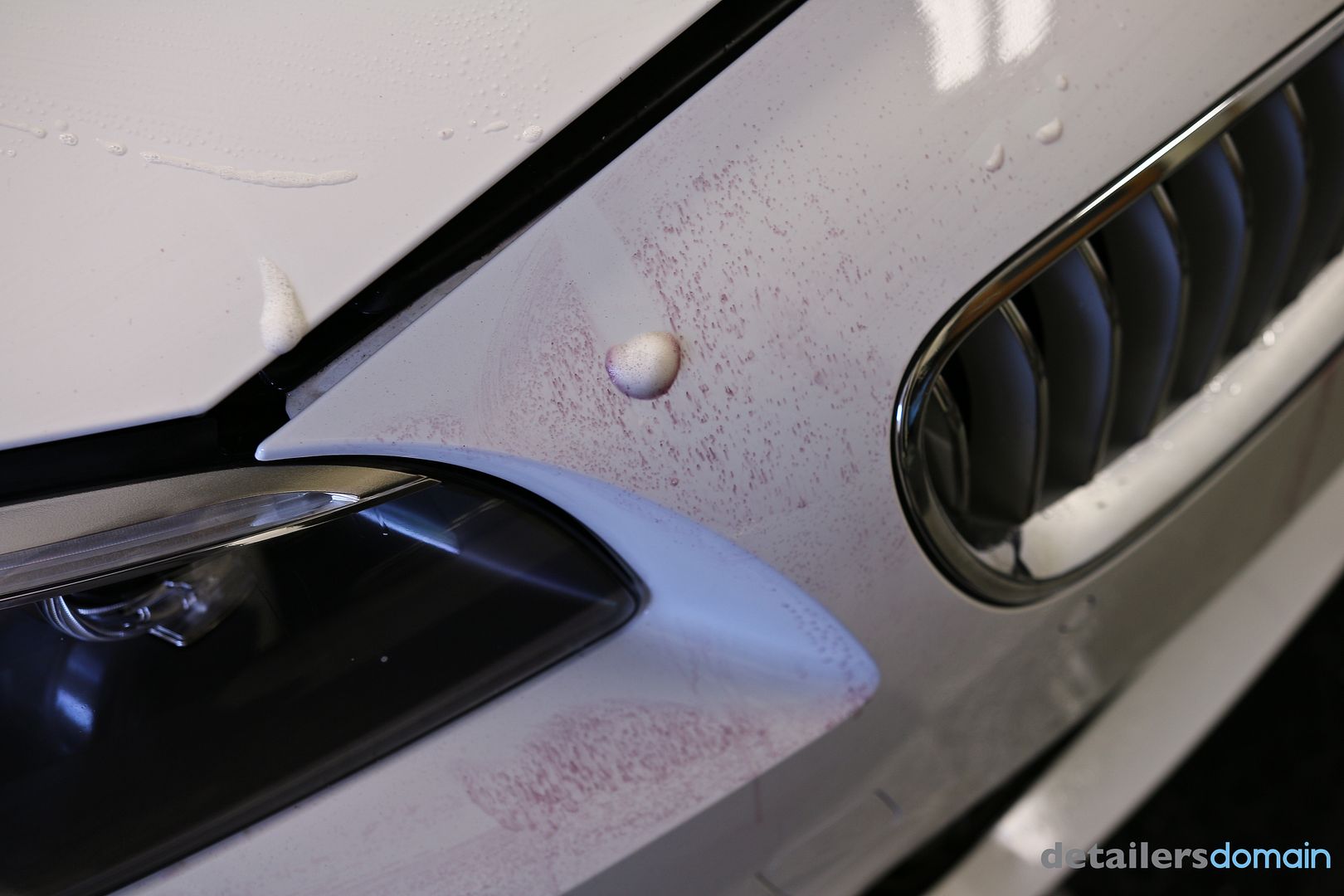 Click here for the complete write up